Her re-interpretation of Nirvana's Come As You Are reflected a sound, a musicality and a trademark style that defined her as a singer-songwriter. This Malaysian artist broke ground with her debut album and is now reinventing her style with collaborations with the likes of Usher and Pharrell.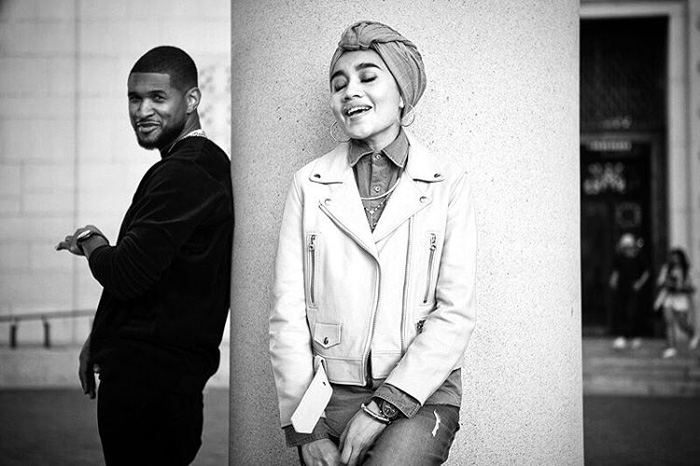 While Yuna has always been drawn to R&B and hip hop, her folksy sound was far from the genre she wanted to experiment with and she was not ready for a transition so big; most important thing being Yuna's belief in honesty when it comes to her music. She strongly supports the notion of being naked and honest with her music and hip hop is something she thinks she couldn't have been able to deliver a few years ago like the way she now feels she is capable of delivering. Yuna feels she is now in the space just the way she imagined it.
Yuna's collaboration with Usher on the song Crush is like a dream. Her subtle R&B inflections blend smoothly with her style and the collaboration seems like a natural transition for her career. For someone who has always been an Usher fan, this is a huge milestone. Her work with Pharrell on the album is another big achievement for someone who comes from a small country, who worked her way up through sheer determination and effort. Reminiscing her work with Pharrell, Yuna says she wishes she could have been more present in the moment while working with Pharrell which was difficult to do because she was so enamored by his presence.
Always interacting with her fans, Yuna is now reaching an audience which she may have not in the past while still being involved with her fans who have been around since the beginning of her musical career. Yuna also believes in the classic American dream which she relates to her own story saying no matter where you come from, if you have a dream and you work hard, you can realize it.