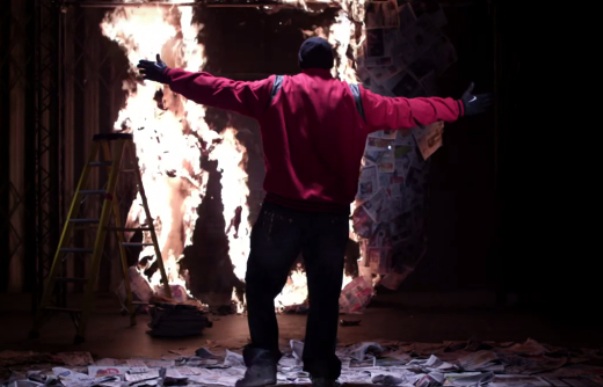 The Truth is back from USA and has a new single under his belt that is sure to please all audiences! Fresh from the success of his previous single 'Cant Change Me' and collaborations with artists from USA, The Truth is about to unleash a heap of new music starting with his new single.
The Truth has had an eventful couple of years. From the streets to opening his own studio with producer Bobby Wonda, The Truth worked his way up the industry ladder through radio stations, gaining heavy support from BBC's Bobby Friction and Nihal until he got his first major break with the BBC Introducing Playlist on Radio 1. The smash hit 'I MAKE EM SAY' received support from top Radio 1 DJ's such as Annie Mac, Edith Bowman, Sara Cox, Dev, Nick Grimshaw & Fearne Cotton, giving The Truth a platform to cement his place in the UK Urban Market.
Supporting Ed Sheeran at last year's Glastonbury Festival alongside McLean, opening for Asian Dub Foundation at Royal Festival Hall, sharing a stage with Karen David at Wembley Stadium and blessing audiences at Hammersmith Apollo, The Truth brings an air of freshness and originality to Urban Music with his band; playing everything from live dubstep to acoustic and rock influenced hip-hop.
With all this under his belt, The Truth has now released this epic & powerful single with founder of 'Lord of The Mics' and 'Boy Better Know' member Jammer, called 'YOU THINK YOU KNOW ME'. It was premiered on the Radio 1 Review Show and received glowing appraisal from UK's Wretch 32 and DJ Sarah Jane, only enhancing The Truth's reputation as one to look out for in 2012!
"I love The Truth's vibe… hes definitely got a good voice and the track really makes you want to listen and take in what he's about to say, AHH YEAAH!", Wretch 32
"After hearing The Truth for the 1st time, he captured me with his delivery and flow… very tight and on point!", Dj Cameo
Facebook – thetruthuk | Jahmek-Jammer-Power | bobbywonda
Twitter – @thetruthmusic | @jammerbbk | @bobbywonda
Youtube- musicthetruth