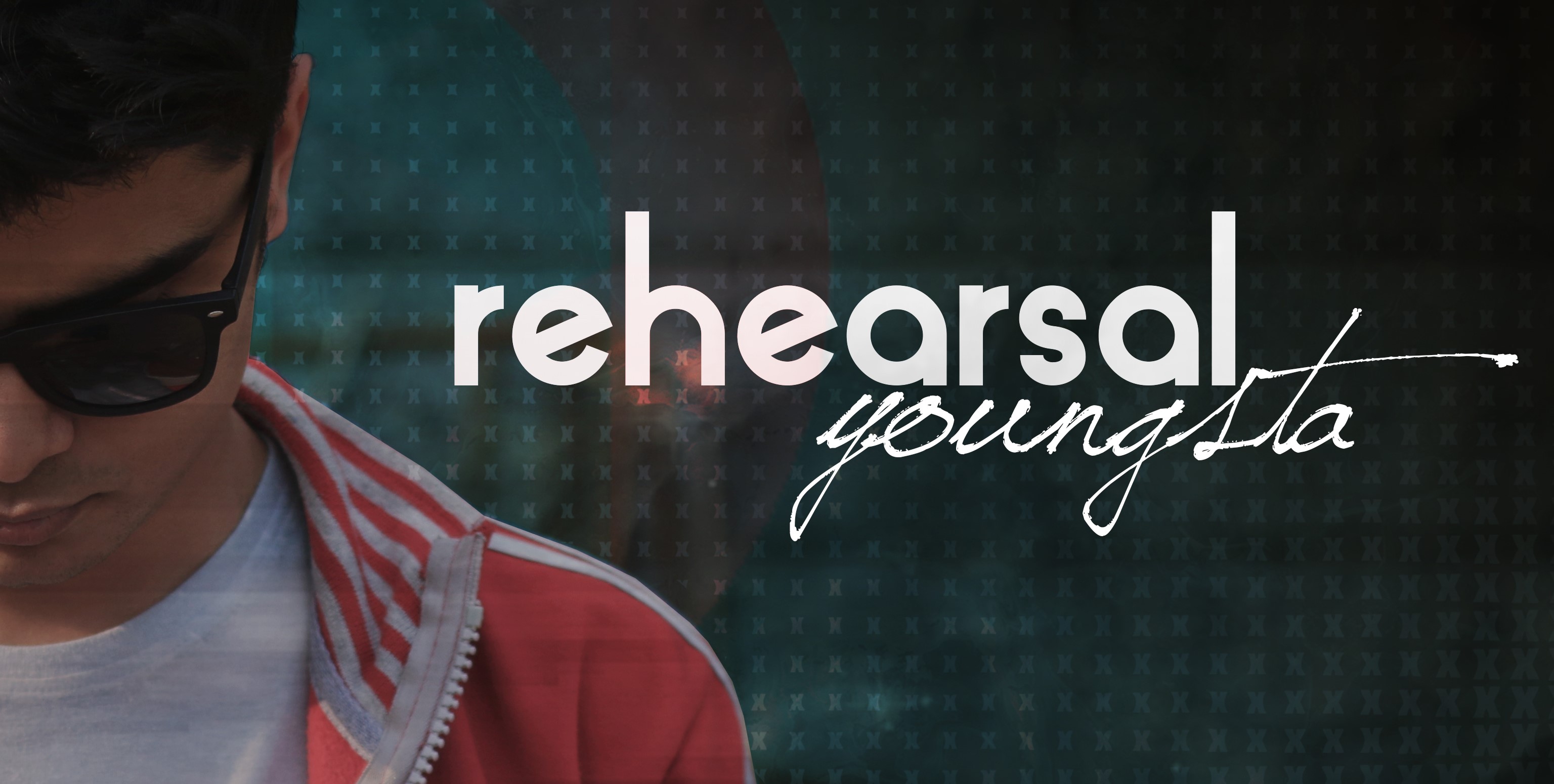 Gurgaon resident Youngsta finally releases, Rehearsal and it is sure to stir up things in the Underground. The mixtape is released alongside a video for the track, Sunno and it is a Banger. This cypher style track features other New Delhi acts Raga, Hindi Rap Soldier and Encore ABJ. Download the mixtape below and you will know that it is straight fire.
[purchase_link id="17256″ text="Download Now" style="button" color="blue"]
Youngsta claims to have put in a lot of work and the mixtape seems to be a positive consequence of it. A lot of variation in the mixtape and it is a perfect blend of old school as well as new school flavors. The entire tape has primarily been mixed and mastered by Youngsta himself and he seems to have justified his sound. Download the mixtape and give your honest feedback regarding it in the comments below.
[sociallocker] Download Here (Youngsta – Rehearsal (37MB)
Download Here (Youngsta – Rehearsal (90MB)[/sociallocker]
1. Mic Check (Intro): An introduction to Youngsta's skills. Straight Bars.Period!
2. Wishes feat. Encore ABJ: Everything the real ones wish for. No blings, cars or flashy things. Wanna know what they wish for ? Listen this.
3. GallBaat feat. DÉvil: Need that desi flavour, Mumbai meets Delhi on this one on a heavy production by Yash Bhawsar. Groove to this one.
4. Real Shit feat. Rxge: All they want is a bass heavy hot beat and a catchy hook ? It's delivered here but with a strong message. Power of hip-hop.
5. Sunno: Won't say much, 4 of the best desi rappers on a bomb beat by Usman Ghauri. Straight Bars.Period.Again
6. Kabhi Nahi feat. Raga: All you need to do to succeed is believe in yourself, nobody would be your strength till you are your own first. Never give up. NEVER!
7. You Should Know: An inside view to what every true hip-hop head/rapper feels.This one's a surprise.
8. Beware: Rhythm-Check, Poetry-Check. A message, A lesson shared, Some food for thought.
9. Leave Me Alone: What goes inside the mind of an introvert rapper who is sick of all the people who take this art for granted ? You need to listen this to understand.
10. Game Over: Warning Shot! Naah,rather this is Seedhe Maut!
11. Rehearsal (Outro): The conclusion of the experience. A heartfelt poem. Pure lyricism.