Yo Yo Honey Singh has been away from making music as he is still recovering from Bipolar disease. There have been rumours that he is channelizing his energy in penning down a track which probably revolves around what he has been going through for the past one and a half to two years. Love him or hate him, Honey Singh has gone through a rough time and anyone who would be in his shoes would want to vent out his feelings. The theme reportedly will be about motivation and determination but primarily around overcoming difficulties and not giving up when you come face to face with your biggest fears.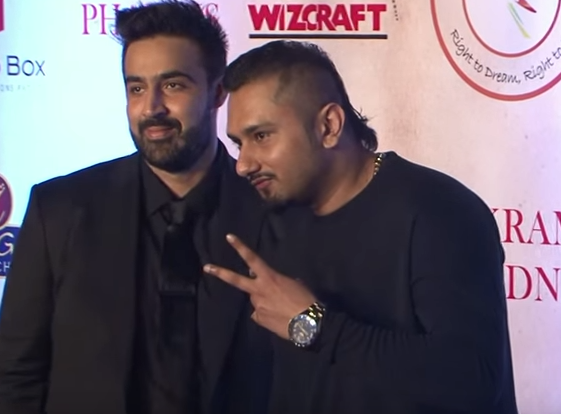 Prior to being replaced by Badshah, Honey Singh not only ruled the pop-charts but also the heart of millions and there is huge chunk of people actually waiting for a comeback. The fans are going gaga over the news of rapper being back in the studio.
Last time Honey was seen was in a Punjabi film 'Zorawar' which failed to make any major impact in the Punjabi Film Industry. He must have had a lot of time to introspect about his actions and might even want to make up for some of them. In the meantime a few people are still pissed off with Honey Singh's ancestral work and still take shots at him
The folks at SnG Comedy are still pissed off with his lyrics such as :
"Aja teri ch**t maroon Tere sir se chu***y ka bhoot utaru Cho***ey ke baad tujhe jutey maroon Tere mooh main apna lo** dey key mo** maroon (yeah)"
The boys at SnG Comedy ignoring the millions of fans which Honey Singh have a dropped a riot for a video. They have flipped his hit track, "Brown Rang" and put down lyrics if it would be written by a hypothetical feminist Yo Yo Honey Singh. The boys go on to say "We really hope this knocks some sense in Yo Yo's dodo sized misogynistic head."
Maybe Honey Singh needs to drop the new track sooner than he thinks to zip up his critics.