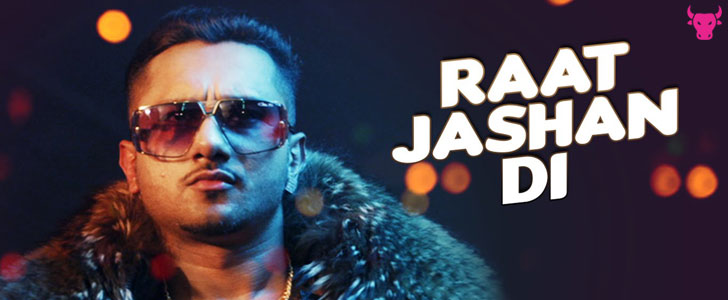 Yo Yo Honey Singh is now taking promotion of his upcoming movie, Zorawar in full swing and we got you an insight just a few days ago. Here we have, Raat Jashan Di which features Jasmine Sandlas and the video features the popular MTV VJ Baani J who is grooving to the new school banger in the video.
Here is an honest confession to start of with, I did not completely hate the song and to further add to this was not Honey Singh's worst work till now and in fact he has been able to shut up some critics about the fact that he might be able to rap. Honey Singh is the pioneer in terms of selling Pop music labelled as Hip-Hop music to the Janta but this song is actually a groovy and very hip-hop like production and I have said this before that I cannot comment on Honey Singh's capability to rap but there is no doubt that his production skills are freaking phenomenal, this production is absolutely monstrous and I can see this going viral in the clubs at least in Northern India. Coming to Yo yo's rapping, it is honestly very so so but a lot of listeners including me did not expect him to do even this much.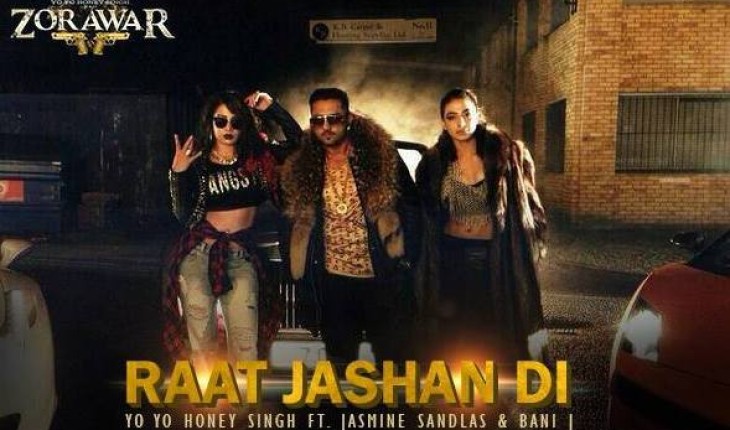 There is still a major fraction of the public saying that it is still the same women objectifying, 4 bottles of vodka and dope shope loving Honey Singh who is just glamorizing his so called gangster life but there is so much trash coming out in the mainstream that this sounds much better when it is compared to the garbage they call music. Like every Honey Singh this video would have been incomplete without flashy cars, an over packed club and women is crop tops moving seductively to his music.
Jasmine Sandlas has tried to do something non-conventional with her vocals in this track and it seems to be working for her. I even read it somewhere that she is probably looking to be like the Indian Rihanna to which I have no comments but would like to wish her good luck with it. The video shows MTV VJ Baani J entering the club with her entourage and balling out like bosses.
To summarize this article, Firstly, Yo Yo Honey Singh is back, Secondly Yo Yo Honey Singh is still making dance music, Thirdly Honey Singh has proven that he might actually be able to rap…….. a little.
Check this out and drop your feeds.