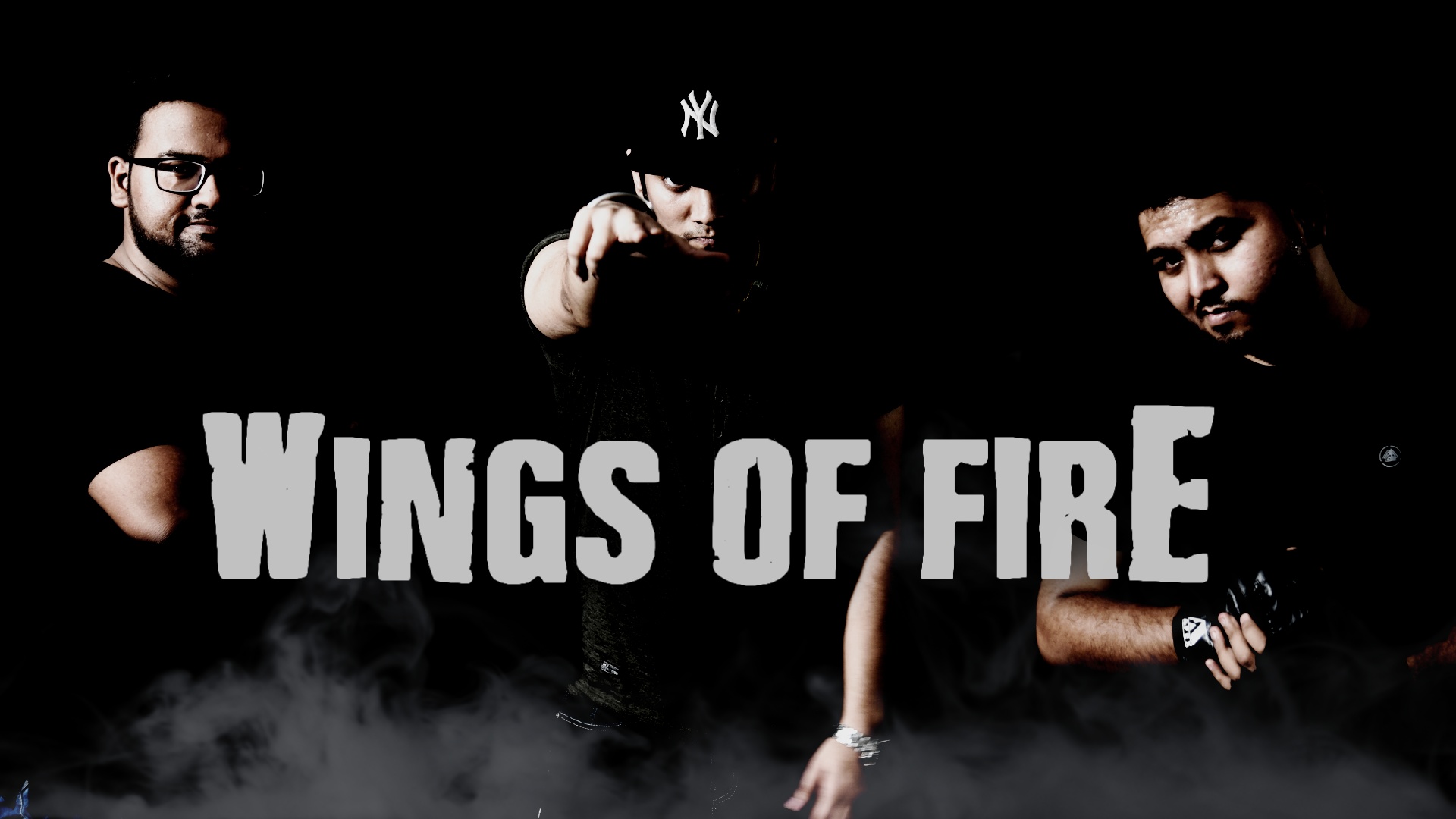 Original Debut single 'Wings Of Fire' written & performed by Enrage, Kausman & Rigveda finds its inspiration from the life of the Late Ex- President Dr. A. P. J. Abdul Kalam. The song packs a dose of motivation and spots the courage for anyone who is anyone to follow their dreams and speaks out to them to be themselves. Raw to the core accompanied by hard-hitting Lyrics and a catchy heavy beat, the song drives one to ponder the meaning of life and leaves the listener with a question…"Can you be the New APJ K?"
Rigved Joshi AKA Rigveda is a medico who has found his passion in his rhythm and poetry. He first discovered his talents as an artist at 14, since, he has been writing and has developed many folds not only as an artist but also as a performer. He wants to rise above and seeks to bring about a positive change in society with his music.
Shardul Ramteke a.k.a Enrage, although, is currently working as an Administrative Officer in LIC; He has found his passion for music since he turned 16 when he first began to write songs, and he has never stopped ever since. He believes that music is a tool than can bring about a revolution in the society.
Kaustubh Mandaokar a.k.a Kausman, 23 , has recently completed his media PG degree from MET Mumbai.. Devoted to music full time, he says it makes him feel alive. He wishes to explore how Music can be a medium to influence the masses towards a better direction.
Facebook:
http://tinyurl.com/RapperRigveda
https://www.facebook.com/EnrageMusic
http://facebook.com/djkaustubh1
Instagram:
www.instagram.com/rigvedatherapper
www.instagram.com/enrage_music
www.instagram.com/djkaustubh
Twitter:
https://twitter.com/enragemusic
https://twitter.com/djkaustubh