Desi Hip-Hop music is gradually emerging and there's no second thought about it. While the majority of rappers are pushing the culture to its new heights, many are affecting its essence. Conscious rap, storytelling and others are still in its growing phase while club and gangsta raps are already popular. We'll discuss how the gangsta rap has found its way in desi hip-hop music and how it's not relevant. But first, we should understand what gangsta rap actually is.
What Is Gangsta Rap?
You might already know, it's a sub-genre of hip-hop music. In fact, gangster rap was originally introduced by hip-hop giant Ice-T. However, it became a prominent and celebrated style of hip-hop music when N.W.A. popularised it worldwide. Throughout these years, gangsta rap has been the centre of attraction for the critics. Intellects accuse the genre of promoting sex, drugs, violence (including killings, street fights), rapes, breaching the law, narcissism and much more. While it's a sub-genre of hip-hop itself, gangsta rap is also the parent genre of other sub-categories including G-Funk, Narco-corrido and others.
But, how is it linked to desi hip-hop music?
Disclaimer: We'll have a look at some major points in this piece which will include some major names. These names are used for references and we're not blaming these artists at all. Everything discussed in this piece will revolve around the lack of knowledge and awareness of the listener. So, without any further ado, lets get started.
1. "Kids Replicate Whatever They See"
Let's just face it, Baba Sehgal was the one who introduced rap music to people living in desi countries. But, Bohemia undoubtedly made it so big that it is now shaping itself as a whole new genre. Since Bohemia made it popular, his fans and listeners grasped whatever attracted them in Bohemia's signature sound. While some liked Bohemia's poetry, others were attracted by lyrics that revolved around guns, drugs and women. However, we all know that Bohemia has had a rough experience with life in the streets of California. Gangster rap has always been popular there and since Bohemia was living that kind of life, it was his way of being real to his music.
There is no denying the fact that a majority of youth were introduced to rap music after Bohemia became popular. On the other, Bohemia has always asked his fans to not follow his lifestyle. A lot of people picked up the pen to write about their own lives but some thought rap music is just about promoting drug use, sex and violence. It's like following Bob Marley for his trait of smoking weed while ignoring his message of promoting peace. No, we're not blaming Bohemia for this at all. We're blaming the fans who instantly jumped on the "Thug Life" bandwagon without understanding the beauty of the genre.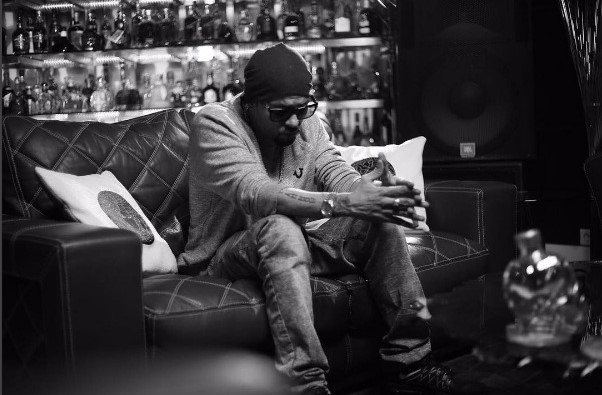 As they say, "Kids replicate whatever they see." Bohemia often calls out other artists on stage because its a part of the culture. Sometimes, he gets pissed with whatever goes on in the music industry. Unfortunately, what fans don't understand is the fact that Bohemia's message is for the artist that he is not happy with. His fans instantly get biased and start calling out the artist themselves. That's lack of knowledge right there.
Yo! Yo! Honey Singh set another example of bringing gangsta sound in the Punjabi music industry. His gangsta rap influence in pop verses is easily recognisable in songs like "Panga", "Goliyaan", "Chaska", "Banda Marna" and others.
2. Popularity Of The Diss Culture
Sikander Kahlon came in the game to change the dimensions of music forever. Since he did his homework properly, he knew what a diss was but unfortunately a majority did not. Sikander dropped his infamous diss track "I'm Ready" which later went on to become the best diss track in desi hip-hop, arguably. This was enough for his fans to make their own plan. Everyone wanted to taste the style of dissing their rivals without any or for silly reasons. In fact, the number of diss tracks are increasing day by day ever since. Another famous beef between Guru Lahori and Xpolymer Dar sparked some less educated minds to promote what they're not. Dissing anyone that you don't like is good but only when it is done right.
3. Rap Battles And Egos
Rap battles or battle rap is simply a magnificent work of skills. Battle rappers are working hard to promote this style of hip-hop globally. In fact, these battle raps can go personal in a friction of second but whatever happens in a battle, stays in a battle. It's entertainment at the end of the day. Desi battle rappers are crazy when it comes to skills but egos are not the best thing in this style of rap. Battle rappers like MC Kode, Shaikhspeare, Poetik Justis, EMF and a lot of others are blessed with the spirit of competing.
These events get messed up when artists take shots very personally. The whole feud between Quixotic and Xcentric is an example of this statement. Off the venue settlements and shots are simply not a part of this style. That's the involvement of prejudice in between a beautiful style of rap music.
Watch the video to know what went down –
4. Objectification Of Woman
Let's just be honest, not every guy is a prince and not every girl is a prostitute. Prostitution, in fact, is an unfortunate business for the satisfaction of uncontrollable male desires. It takes a lot of guts, misery and helplessness to run this business. Rappers these days glorify their skills of making a girl cheat on someone and calling her a bitch or a whore. Sometimes, it's because a girl left the rapper for being an intolerant, miserable man. A typical chauvinist rapper promotes the number of times he has slept with a woman. If a girl wants sexual pleasures, she is equally free as a male to do so.
Sadly, rappers are misled by western hip-hop and the lack of their wisdom in objectifying women. Another problem is the girl and the money correlation. A majority of uneducated rappers are objectifying women as greedy party animals. The greed for money, intercourse and alcohol is not restricted to a particular sex. A majority of male rappers are promoting this because their rivals are doing the same. Be wise when it comes to your own lyricism because fans follow your mentality and want to get a taste of your lifestyle.
Hip-Hop music started off as a way of promoting knowledge. The knowledge of being free, wise and aware of your surrounding. Hip-Hop music is growing worldwide but the reason of its origin is fading away in the midst of mainstream bandwagon. Write about who you are and stop promoting what you're not. If you're a gangster, be a gangster rapper. If you're not, follow the culture and be real.