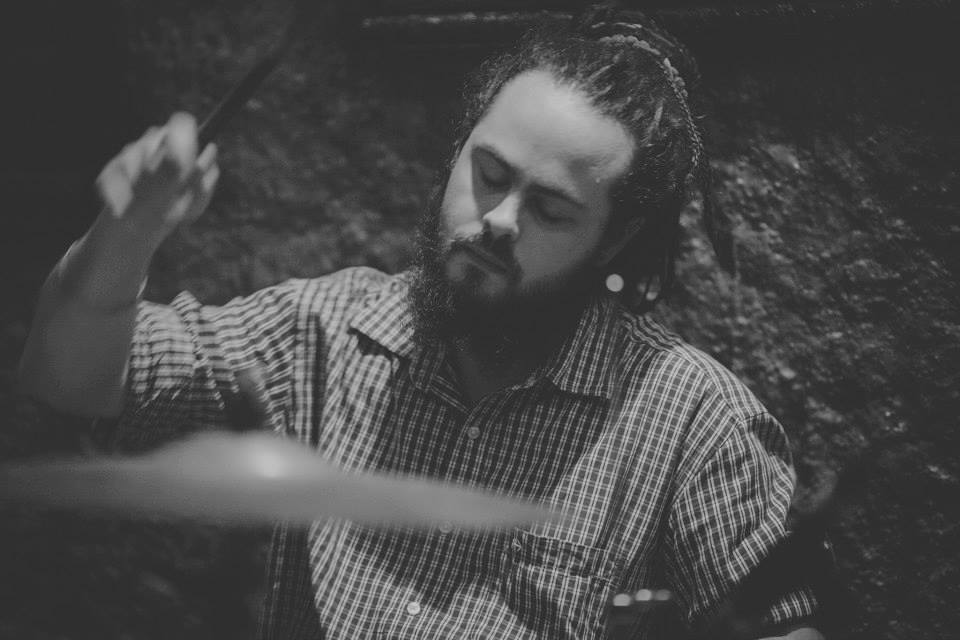 One of the perks of being a Musician is that you get to meet a lot of people in the various practices of music, be it performing, recording, composing, writing, producing. Imagine what a treat it will be if you get to meet someone who was a professional in all the above-mentioned practices.
I met one such Musician through Zan (one half of my crew 2-ShadeZ) whose artist name at that point was Techno-Lo-Ji and was known to his homies and family as Vir Singh Brar. Vir is an excellent musician and has been involved in music since a very young age. I do not know a lot of people like him, who have the zeal to try and be perfect at everything you do and the type of determination he possess is rock solid. His tale is a very inspirational one and read till the end to find out why.
Our conversation started like this: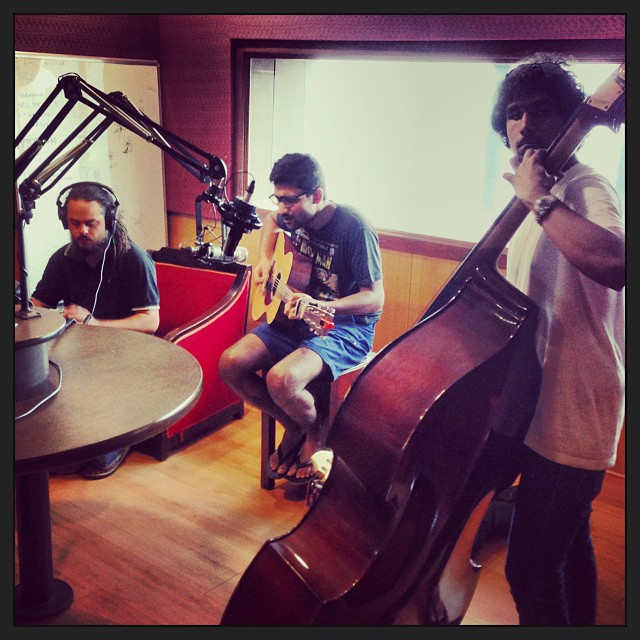 Q1. When do you first remember being involved in music, when did you start playing?
A1. "I started playing music when I was in class one. I went to Delhi School of Music and learned recorder. Bro its crazy, I can still remember the sound of the tune to "Ode to Joy" by Beethoven, today. I got a small clay flute gifted to me by my mother this Christmas, AND I CAN PLAY "ODE TO JOY" ON IT!!! Crazy. Anyway, I got good at it. In Class 3 I moved to Sydney, and there in school they did a musical aptitude test on me. The results of the test were based on different criteria such as personality, behaviour, body ability, health, etc. Once the results were in they figured out that I should be a drummer. By class 5 I could sight read sheet music for the drums, and was playing in the concert band of Hornsby Heights Public School. I fell in love with performing then. We played a lot of concerts in the school at functions, and also out of school, in malls and other public spaces."
Q2. Afterwards you came back to India and then how did you keep the music alive in you?
A2. "Then I came back to India at the end of class five. Music was no longer a subject in the school curriculum. One day when I was in class six, I heard a snare drum in the distance while I was on the football field. I followed the sound and came across my sports teacher and a few of my seniors sitting in a circle, and my sports teacher was teaching the boys how to play the march past drumbeat on the snare drum. I watched what he was teaching them to play and understood the beat. He was teaching them a very simplified version of the march past drumbeat, and was not rolling the sticks. So I went up to him and I said that the way he was playing the beat was wrong. He looked at me and told me that I should show him how to play it then. So I took the sticks from him and played the march past beat with drum rolls instead of single hits. The sports teacher and all my seniors got zapped. From that point on I was at the head of the march past school band for sports day, but that was the extent of music at The Shri Ram School. When I was in class 8 a few of us got together and started the first TSRS school band. I feel great about this because now my old school has an awesome school band, and I was the first drummer of the TSRS school band ever. It was because we were an awesome band, whose musicians who were good at our instruments that music started being respected at The Shri Ram School. When my band mates graduated from Shri Ram and went to St. Stephen's, I met other musicians who were then in college with and I played with them. I was in high school but was playing festivals at St. Stephen's, one of the bands I was in went on to become HALF STEP DOWN."
Q3. After your stint in India, you moved to the U.S right. How was your music scene out there?
A3. "Yes I moved to Washington D.C. in Class 11, and was able to take up music as a subject at school again. This was amazing and I was in a school where the music program was exceptional. Edmund Burke had very talented musicians and playing with them and being taught by a music teacher I really respected made me very happy. I played with a few of them after school as well and jammed with them at any given opportunity."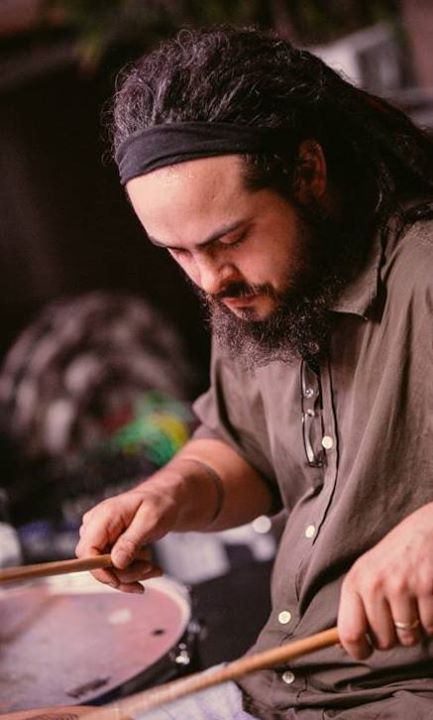 As it can be seen from our conversation how enthusiastic Vir is about his musical journey. He has had interest in psychedelic trance and producing electronic music. He then went to London to study film at the University of East London. He met many musicians and started a band called "Conquistador" and they played Alternative Rock. "We had an awesome sound and I really loved my band mates" Vir adds to the conversation. His parents lived in Dar Es Salaam in Tanzania while he was in London and he kept on going to visit them there. He spent a lot of time in Zanzibar and it got him interested in the Djembe, and is now a professional Djembe percussionist.
Then when he came back to India after University, The HKV scene in New Delhi was just starting, and he used to go to TLR for jam sessions at least once a week to play. He played Djembe & Drumkit for The Prateek Kuhad Collective for three years and played shows at festivals like the NH7 Weekenders, Escape Festival in Naukuchiatal, and The Red Bull Tour Bus.
Along with perks music comes with it's set of negatives as well. Many a times musicians try to compensate for the stress in their lives with indulgence in illicit substances. They find solace in finding a state in which they are alone disconnected from anything and everything happening around them. Though it seems justified at times but it is not actually the answer. History has taught us that. Some of the most legendary entertainers have been victims of substance abuse, to name a few: Kurt Cobain, Amy Winehouse, Jimi Hendrix, Marilyn Monroe and the list is long. Vir also abused a few things and he has had his share of experiences. The difference between Vir and other users was that he was very conscious about his doings and took corrective actions to take care of himself.
Vir was not afraid to speak about at his past and is proud of his decision to go to rehab. One thing, which I have learnt over time, is that it is never too late to realize and start over
Q4. When did you first experience with substances?
A4. I first smoked weed when I was 14 years old. I did it with some very close friends of mine and liked the high. It then went from being weekly to daily and then all day very rapidly. By the time I was 15 I was a chronic ganja smoker.
Q5. What were the factors you think were responsible for your problem?
A5. "My drug abuse only started in the company of very close friends, after I figured out which substances I liked and which I disliked the high of, it had nothing to do with friends being around or not. In many ways it was only in the initial two years of my using that I would prefer to use drugs with my friends. Being around my friends was not linked to my drug abuse. I would use drugs with or without friends around. If my friends were around I would want them around for company and for partying to have fun. It is not right though to assume that if a kid's friends drink or do drugs, they are being influenced by peer pressure to use. Even when I started I had many friends who were not interested in drugs or alcohol. Those who did not drink or do drugs were not encouraged to by us, and in many ways were discouraged. In those days we were trying not to get caught doing drugs and drinking because we were very young, and someone we considered a novice would be a liability, and had the chance of getting caught while high or drunk. So we would have circles of friends who we trusted to handle themselves in a way that would not put our using at risk."
Q6.When do you think you realized you had a problem?
A6. "I started using cocaine regularly in my last three years of my drugs abuse. I had a lot of dramatic events in my personal life that caused a lot of self-esteem and emotional issues in me. Using drugs especially coke was a release for me to get away from what was troubling me while I was not high. I had become suicidal and was very depressed, and being high distracted me from myself, and the messed up state of my life. When I was high on drugs and alcohol and partying like crazy I did not feel like all was lost. It went from three days of constant madness partying, to eventually becoming four – five days of partying with drugs and alcohol. When I would finally rest, I would be asleep for two days, but then when I would wake up and the state of mind I was in would be torture, and that's when the thoughts of giving up were the most intense, so I started partying like crazy again. The tipping was when I myself realized that I was using drugs to avoid harming myself, but the way I was using was going to kill me if I continued the way I was going. That is when I knew I needed help and I knew I could not live the way I was."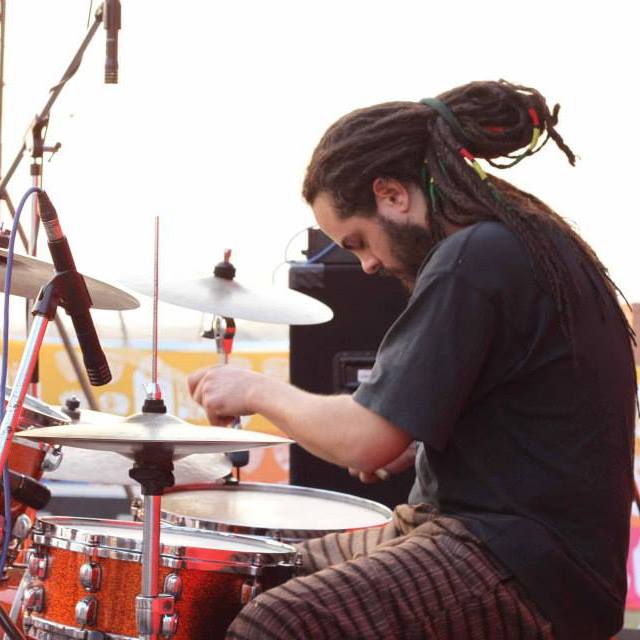 Q7. Do you have any message for people reading this article and your followers?
A7. "People listen up, the scene that I once used to be in is worse than it was when I got out of it. Quitting is easy if you want to… It is only hard if you want to use but don't. If you don't like what you are doing and want to change, it is what you want to do and is then easy… But if you know that you should change and don't want to… your conscience will be your own prison. Love you all nonetheless and forever unconditionally… Jah bless with guidance and protection. One love"
Vir Singh Brar is a recovering addict and has taken on the identity of RastasardarG and is back into making music working on several projects with former colleagues and new friends. He is currently starting a Hard/Punk Rock Indie band. They have 26 tracks, and have recorded 7 demos. He is also now a Culture Manager at Social Def. Col.. It is almost as if he picked up right where he left of but only to come back better than before. One of the most important lessons to draw from this is that if you are determined to do what you want, you can actually do it but you have to believe in yourself.
Vir laughs and says, "Music is my weapon and I will fire at will."
Have a look at Zan TwoshadeZ and Vir's collaboration, "It Is All a Dream", right here: