Uber Everywhere is a track by Madeintyo which has been remixed by several rappers and now Frappe Ash did his own thing in this Desi remix of Uber Everywhere. The official remix features Travis Scott and the visuals have been going the hip-hop community. The beat of the track is a new school trap banger and will get the inner soul of any rapper to bounce on it.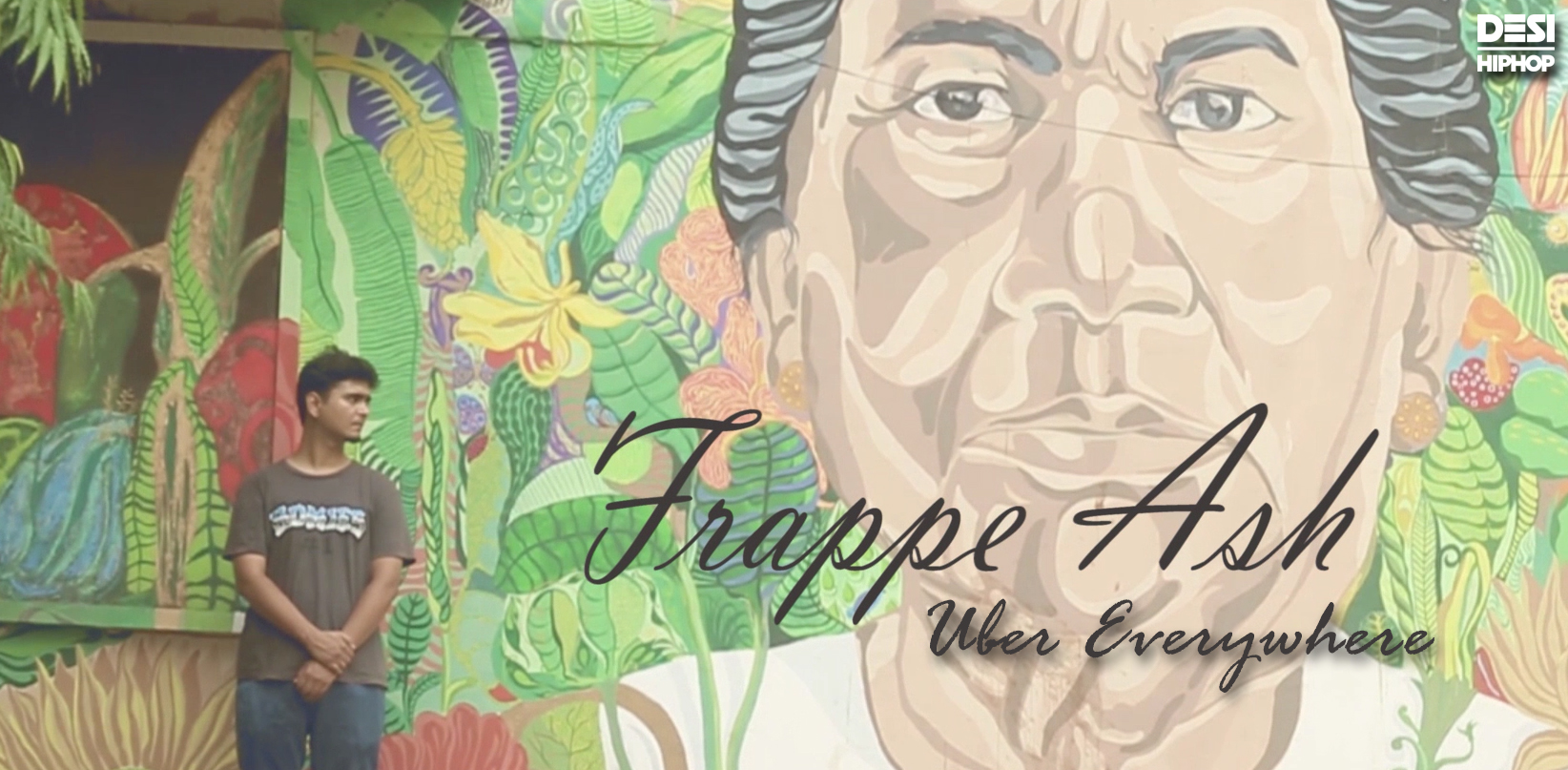 India has come a long way in terms of producing good quality rappers. Although vernacular rap has gained a lot of popularity lately but India also has it's share of international sounding English rappers. There is this whole tussle among the Desi community that you are not a Desi if you rap in "Angrezi" but that is argument for another day. Akshay Rawat aka Frappe Ash is a hardworking and aspiring rapper who recently jumped on the 'Uber Everywhere' remix and he slayed the beat. From the word go his flow is on spot and he uses several tongue twisting multiple syllable rhymes to talk about his swagger. He is cocky yet humble and does not cross the the line of over doing it. It had been a minute since I heard from him and this a strong comeback. A small tip to every upcoming rapper would be that it is highly important to stay relevant with what's popping in the music scene and if possible jump on the opportunity by giving it your own zest to it, Frappe Ash just did that successfully.
The freestyle also has a dope video to go along with it. Frappe is just chilling and kicking it like any other day. The video also features his homie Youngsta from New Delhi who recently released his mixtape, 'Rehearsal'.
Frappe has been making music for a long time and has dropped several mixtapes and singles in the past. He hails from the small town of Roorkee but don't let that fool you, he has played several gigs and he loves to perform. It will be unfair to call him a rookie due to his achievements and accolades but then his credentials and accolades do not highlight the amount of talent this guy has. Check out this Uber Everywhere remix and be sure to look out for music by him.