TRUMPED! Did Lazarus & Crooked I just drop a Trump Diss?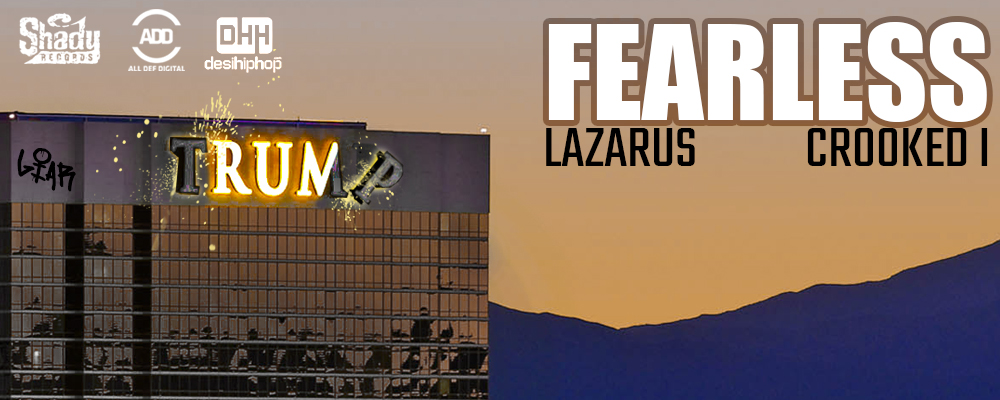 It's 2016. And the Grinch stole Christmas. Wait, I meant to say, Donald Trump screwed over a nation by appearing on people's Social Media News Feeds when that was the LAST thing people wanted to see!
Either way, we are artistically inclined. And, our best form of justice is delivered through music. That's exactly what Slaughterhouse & Shady Records legend – Crooked I – did with one of the most talented artists – Lazarus.
This new track – Fearless – by Lazarus & Crooked I dug up the age-old art of telling the truth! That seems like a skill that's been lost by most people these days, but somebody had to revitalize it to create new music – and that's what Slaughterhouse's Crooked I and Lazarus did.
The rappers touched on numerous topics from politics, to racism, to rich billionaires – well actually, just ONE rich billionaire named Donald Trump. With Trump's latest ramblings in the media, it was about time someone came out and spoke against it all – through music.
This track is a great example of the power of Hip Hop. Hip Hop allows people to express their deepest thoughts, and that can be an extremely powerful thing. The power of words can move people and bring people together. With all the Islamophobic behaviors and injustices happening all over the world, it was about time for someone to speak about it. Through the powerful words in Hip Hop, we can truly achieve true #UnityThruHipHop.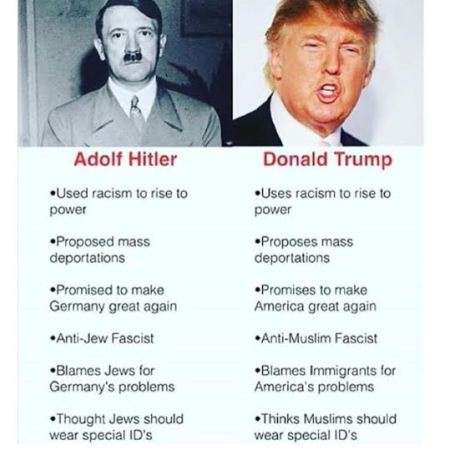 Trump has been bantering on TV every opportunity he gets. Almost everything he says will make a sane person cringe, but here are 4 cringe-worthy reasons to speak out against this man.
He suggested Mexican immigrants are nothing but vicious rapers, drug dealers, and unemployed in the United States – it doesn't end there, click here for further cringing 
He suggested that Muslims should be banned from the US – yes, BANNED.
And just like Nazis forced Jews to wear an arm band declaring their religion, Trump suggests Muslims should do something similar.
He suggested that Black people go back to Africa if they felt that their lives didn't matter in the US
To be honest, I am glad Lazarus came out and spoke about his experiences. Everyone knows Donald's a joke, but by being silent against his rants, we are all taking part in the negative energy flowing through the air waves. Follow Lazarus' lead and speak up! Now is the time….
The only thing necessary for the triumph of evil is for good men to do nothing.