Travel With Mizo – Colombia Freestyle
Unknown Mizery (Member of Babylon Warchild) has been performing & travelling the globe for the past 6 years. During his international tours, he participates in community events, youth events and general local lifestyles.
Recently Unknown Mizery had the opportunity to tour 5 cities in Colombia (South America). This video clip captures one of the real hip hop moments that Unknown Mizery was embraced with while in Cali Colombia!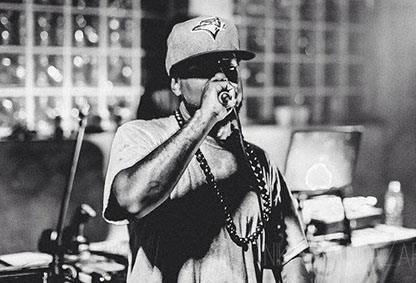 NIKOrst, an artists from Cali, set up a Guerilla Basketball game in the park. The set up wires, plugged into the city street lights and connected it to large speakers, a microphone and turntables.
A freestyle was set off naturally by emcee Kimbo, that's when Mizo pulled his camera out just in time to capture the essence of the culture. No matter the language barriers, when people speak with the culture of hip hop, people from that culture understand one another. Speaking through energy, Hip Hop has been proven to be a Universal Language.
This is what happens when you bring street culture together.
Big respect to emcees MC SAYA, NIKOrst, KIMBO, AMBU, Unknown Mizery and more…