Mumbais first ever BeatBox Championship – The Beat Drop Vol.1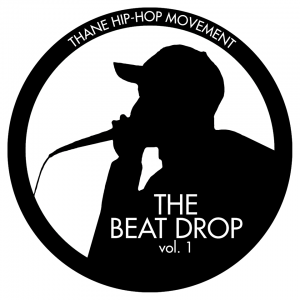 Till now many beatbox battles were organized in college fest and also as a side chain in rap battles or Bboy battles but a proper beatbox battle was never organized. THHM- Thane Hip Hop Movement organized Mumbais First ever beatbox Battle (The Beat Drop Vol.1) The event place took at Hiranandani Meadows Thane. The Event was powered by DesiHipHop.com , Team Inc and Gravity Entertainment. Kokkivo Clothing were the gift partners and Artistick were the merchandise sponsors. Almost 14 beatboxers came out there, it was the first time when so many beatboxers gathered at one place. BeatBoxers like D Cypher, Jaimish, Dany, Majestic V ,Lace, PSG, Sagar, BBN FX, Nicholas, Adarsh, Sandy, Rolling Machine and Manav.  Roy Navarun aka Beat Grenade and Avinash Tewari who are amongst best beatboxers in India where the judges for the battle. Avinash Tewari is beatboxing since more than past 7-8 years and Roy is amogst the reuputed beatboxer from India. This time THHM has mixed crowd, from small children watching with amzed face to young guys enjoying the show and to old people having some good entertainment and spending their sunday eve.  Rap+Beatboxing+ loud Hip Hop music = Priceless fun. Thane Police also cooperated well with the show and also with giving permisson for playing sound in open. "Hip Hop is street art, we wanted to keep it real , raw and open for all the people so we decided to again bring Hip Hop on the streets of Thane
The art work was done by Dev Pawar and the photo and vidoes were clicked by Chinmay Chavan and Rahul Chavan ( THHM Team Members)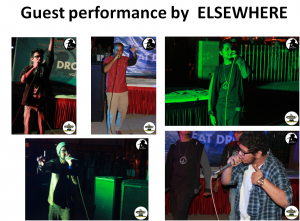 Along with the beatboxers THHM had organized guest performance of Elsewhere (Noxious, Poetik Justis, Infamous, KAV-E and EMF) accompanied with Nasir's surprise acapella verse.
After the crowd was pumped with Elsewheres performance the battle again started. Judges were highly impressed to see the talent of all the beatboxers present over there. The championship begin with a showcase and later on eliminations.
The  finals took place between Jaimish Ashar and  parabwoy    . Jaimish Ashar won the tittle of "The Beat King 01" he got kokkivo Gift , cash prize , certificate and a trophy.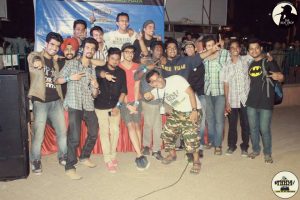 The local people enjoyed 2 hours of pure Hip Hop. The Beatboxers where happy with the initiative of THHM, This has motivated all the beatboxers to practise , learn new things and to make themselves perfect so that they can give their best in next vol of beatbrop. Spreading the culture is the main motive and meanwhile spreading brotherhood amongst the artist too. "We are bringing something even more awesome but not sooner , we will be bringing Hip Hop in one of the best place in Mumbai, The Beat Drop V1 was fun to hold down, that's to our sponsors who helped us"  Said the president of THHM (Virat Pawar)
Vidoes coming soon.