Just like DesiHipHop.com Raaj Jones has also been trying to bring our culture to light and he has done a great job, a job so well done that the amount of light our genre is facing now forces us to wear sunglasses. He has interviewed the likes of Yo Yo Honey Singh, Ikka, Badshah to name some of the pioneers and DIVINE, Sikander Kahlon among the new generation. Every interview is entertaining and leaves behind a good inspirational message as well.

He focuses on finding out the struggle of the artist and makes sure that the listeners pay attention to the grind and get motivated to do the same. Every artist on his series has had a story to tell and the same point to prove that no one becomes a superstar over night. I personally make sure to check out all his interviews and I recommend so should you.
I caught up with him and he had the following to say :
Q 1. What has Raaj Jones been up to ?
Answer: It's been more than 1 year I have been promoting upcoming & raw artists with sheer talent. An artist doesn't become a star in one day, there is a story behind their success, their struggle and their hard work that needs to come out to all their fans and to those who admire them. I want to highlight that part of their journey so that people could know the other part of their journey and inspire.
Raaj Jones recently Interviewed Bhuvan Bam (BB Ki Vines)
Q 2. What have you been lately involved in on the radio front ?
Answer: I started doing film interviews in radio, where I used to take interviews of different upcoming movies with different bollywood stars but lately I have started to introduce rappers, singers, lyricist, underrated artists on radio and my own youtube channel which is RAAJ JONES. So, I have been planning to do more interesting interviews which will be soon live.
Q 3. Congratulations on your successful interview series. How do you feel about it ?
Answer: Thanks. It feels great when your work is appreciated and serves the very purpose for which it started. My motive was to bring out the real story of such artists so that people could see, learn and inspire. With such overwhelming response, I am elated and would like to thank all my viewers for appreciating my work and promise to bring more entertaining stuff in future.
Q 4. After speaking to so many underground and mainstream artists, how do you feel our genre is now placed ?
Answer: I think it has started to gain recognition in the music industry. Nowadays you will find hip-hop music going beyond every region. I would like to share an incident when I came across a guy who watch my interviews… He is from a very small town where people doesn't even have a clue what hip-hop music is,he raps over there and is a big fan of this genre. So, you will see this genre is popular among young generation which is a good thing for coming years.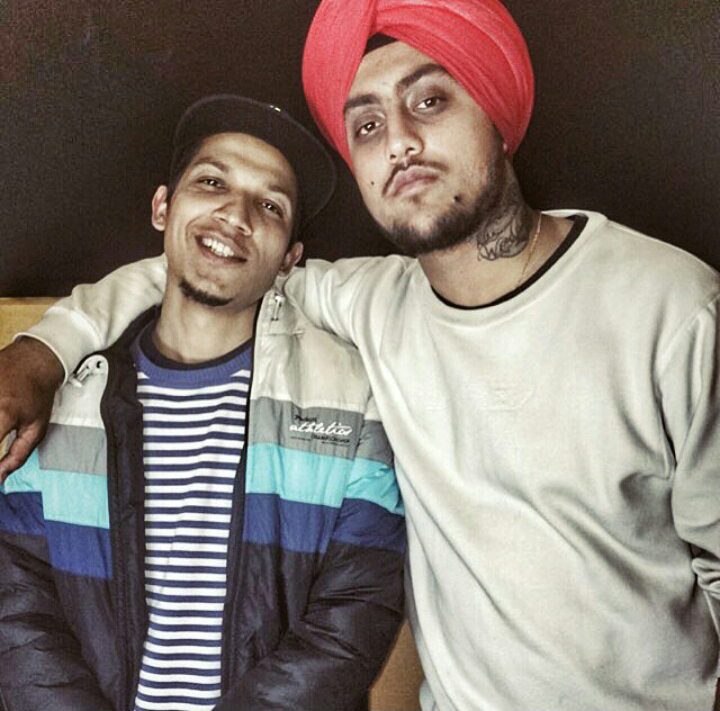 Q 5. Which is your favourite interview till now or any particular moment which you might want to share ?
Answer: It's very tough to choose among my interviews as all my interviews are close to my heart. But if I have to choose I would say Badshah, Ikka, Lil Golu, Jazzy B and Yo Yo Honey Singh. And, there is an upcoming interview of Bhuvan Bam from (BB Ki Vines) which I think is my one of the most entertaining interviews till now will be coming soon. So, please do watch it.
Q 6. Is there any artist who you would like to mention here who have not been interview but you want to interview ?
Answer: Though I have already taken interview of them but that was a brief one. I would love to do a full-fledged interview with YO YO Honey Singh and Bohemia paaji. And not to forget Pardhaan, a faadu rapper is also on the list.
Q 7. Any message for yours fans and followers ?
Answer: Keep watching, keep supporting. Inspire. Don't influence. Do like and share my Facebook page & my production page too.
RAAJ JONES
https://www.facebook.com/RAAJ-JONES-978080742231868/
Youtube Channel
https://www.youtube.com/channel/UCqskcXtOEyapVGrSUWRm61w
KHANNA SAAB PRODUCTIONS
https://www.facebook.com/khannasaabproductions/