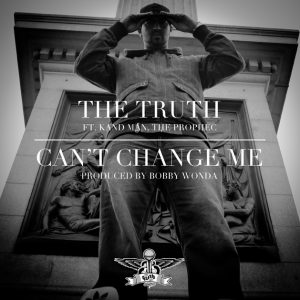 U.K. rapper, The Truth, has announced his next single "Can't Change Me" which hits iTunes on December 8. The new track has been produced by Bobby Wonda and features The PropheC and Kan-D-Man.
Having been named the Best Urban Act at the BritAsia TV's Awards this year, The Truth is living up to the title with one single after another all binging different vibes to the scene. The Truth's last song "Jaan Jayegi" was an emotional number which rounded off the summer.
With that sentiment covered, "Can't Change Me" brings Drum & Bass vibes together with a Desi flavor. The production matched with the collaboration all offer something new to the scene and The Truth continues to be an artist we are impressed with time and time again.
[wp_media media="audio" title="Can\'t Change Me (Prod. Bobby Wonda)" artist="The Truth ft. The PropheC and Kan-D-Man" volume=0.8 preload="on" urls="http://desihiphop.com/wp-content/uploads/2011/11/The-Truth-Cant-Change-Me-Radio-.mp3″]