"Struggle" is important for an artist. Arguably, without struggle, we have no art. The Hum Hip Hop Project (HHHP) was created for such artists, who's struggle we recognize. The content for any artist comes from that one word. Many rappers want to earn money, fame, a comfortable life but fail to understand that all of those come from hard work during struggle and all of those exist without struggle.  Therefore, its important to remember where you came from. Its important to fail. The 5th Edition of HHHP had PrabhDeep & Slyck with DJ Joy & T-Jorus. This HHHP was probably also the project were I found immense compatibility with all these artists, not for their fame or money but for their struggle.
It was a drinking afternoon in Watson's (a pub nearby), when I met DJ Joy. Joy had been asking me about performing in HHHP for ages and it had never materialized. Its ridiculous how time can play tricks on you and suddenly heal. It all came together with one suggestion of having a DJ Duo, namely T-Jorus and Joy. Both these DJs have struggled in the scene for a long time, they have day jobs which they fulfill and spend any time they have in hand for music. Its astonishing to see their struggle, when you cannot talk directly about it but you have to put it in your art to establish that struggle. They played a fantastic set, the crowd enjoyed listening to underground and old school Hip Hop. We spoke about how it would be very easy to play something "commercial", to make people dance to it. What if we played source Hip Hop and change the trend of how things are done. Thats exactly what was achieved this HHHP, thanks to both T-Jorus and Joy.
I met Prabhdeep just after my tour (Smoke and Panic Tour), in the lodge that he was staying in. We had instant compatibility, I could see he was a struggling artist. He never bragged about it but I knew. We had dinner and we spoke of our struggle and what we think of this game. I knew, at that moment that I had found a brother who knew what I was and the struggles we had faced made us appreciate each others art. We do not need to understand languages to love Hip Hop, we know and feel an artists struggle when we hear them. We know when they lie, we know when they don't. I knew what PrabhDeep was when I heard him, and its been a honour having him here. What was really instrumental in having him at HHHP was DesiHipHop.com.
Funding is a huge problem when we run events and DHH was kind enough to fly him down. DHH didn't do it for profit or fame, they did it for Hip Hop. We all are connected by the struggle and love for Hip Hop. Finally, we had Slyck, its Slyck's second time at HHHP and he has loved every bit of it. Slyck again my counterpart at DHH has been instrumental in making this HHHP become what he became.
Lastly, I am humbled and thankful for what we have. To more happiness, To more success, To more struggle.
Brought to you by Smokey the Ghost, Desihiphop.com & The Humming Tree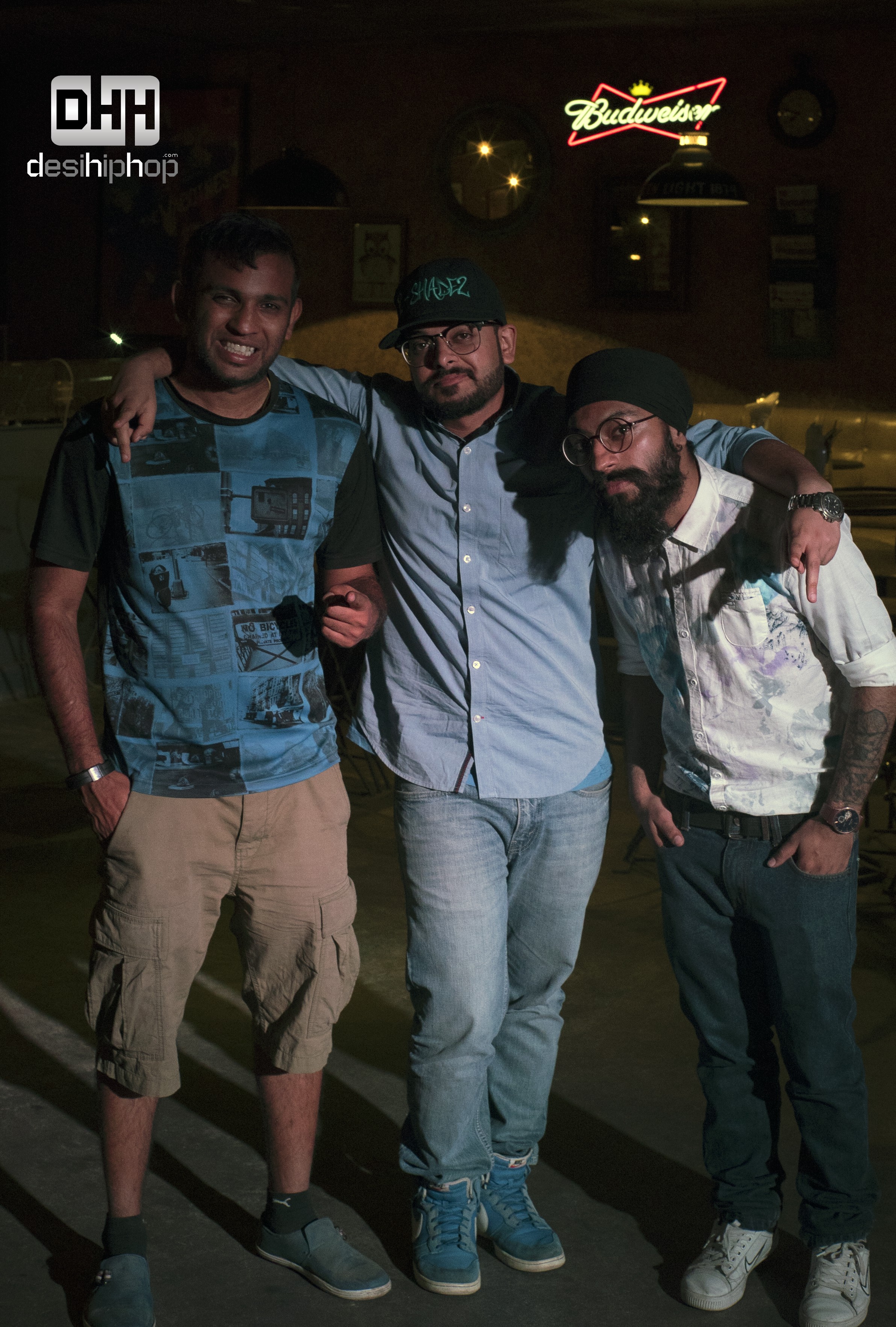 Connect With The Host:
https://www.facebook.com/thisissmokey
Connect with The Humming Tree:
https://www.facebook.com/TheHummingTree
https://twitter.com/The_HummingTree