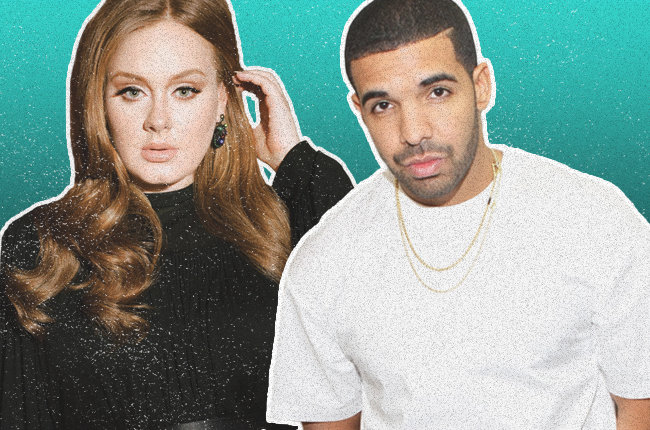 Welcome to the Catch-Up, a quick rundown of American hip-hop culture. In the last seven days, we saw Kendrick Lamar and J. Cole traded beats, Drake (sort of) responds to Adele's "Hotline Bling" request, KOOL A.D. dropped 100-track album (yes – one hundred), and Erykah Badu blesses us with a mixtape.
Black Friday Trade-off
Kendrick Lamar and J. Cole preview the much anticipated co-headlining project, by rapping over each other beats. Lamar's sister actually posted some (quickly deleted) information on the unnamed project's possible release date – February 2016 – but nothing's been confirmed from either rapper.
The two switched up and went in – Cole's "A Tale of 2 Citiez" and Lamar's "Alright" – to drop a couple of insane "Black Friday*" tracks.
The 100
Another big drop was KOOL A.D.'s monstrous 100-cut tome, OK, a culmination of his OK series. The album can be found on his Bandcamp – basically for free. He covers a mountain of topics, including politics, esoterics, and of course, how dope he is. Features Toro y Moi, and many, many, many others.
Drake does laundry?
Adele has made it known she'd like to remix Drake's smash hit "Hotline Bling". Drake, in his typically gracious response/non-response, says, "I'd do anything with Adele. I'd literally go to Adele's house right now and do laundry for her."
He even posted a comic on his Instagram, so who knows?
You used to call me…
Erykah Badu released But You Cain't Use My Phone, a mixtape based largely on her lauded remix of Drake's "Hotline Bling." The project features both Drake, and a crazy verse by Andre 3000.
https://soundcloud.com/erykah-she-ill-badu/hot-line-bling-but-u-caint-use-my-phone-mix
(*Black Friday is the Friday immediately after Thanksgiving, where after a day of supposed thankfulness, America's addiction to consumption run to its peak. Department/electronic/clothing store sales bring the worst out of us Americans. It's embarrassing.)