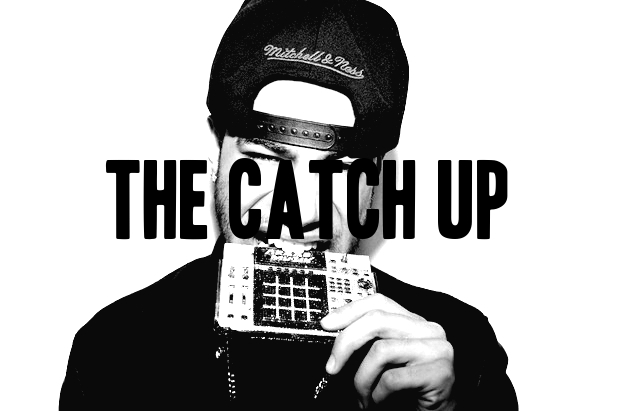 Welcome back to the The Catch Up, an mini-update/communique from America, on the latest happenings. This week saw the releases (at least the streams) of new material from notables MPC monster araabMUZIK, New Orleans spitter Curren$y, and the forever emo Kid Cudi.
Also, some super tight ish for your ears, with the UK's best new femcee, Little Simz and German producer IAMNODOBI.
araabMUZIK's Goon Loops:
The MVP of the MPC comes back with some knock, providing fans with an EP of 808-heavy banger instrumentals.
Curren$y's Canal Street Confidential:
For his next magic trick, the New Orleans rapper has decided to downshift, away from the concussive bass kicks to something more mature (read: slower, talking about women.) Features Future, K Camp, Lil Wayne, August Alsina, and more.
Kid Cudi's Speedin' Bullet 2 Heaven:
Cudi continues into his experimentation mode, with an interesting 26-track double disc set, sure to find the artist new fans or alienate the ones he has. Have to give him credit – he takes chances other won't.
Something New: Little Simz's A Curious Tale of Trials + Persons
Born Simbi Ajikawo, in Islington, North London, the MC has dropped 10 other projects before releasing her first full length earlier this fall. Already finding herself on best of 2015 lists, she's poised for greatness.
Her new album can be found/streamed on iTunes, Spotify, or her Bandcamp.
IAMNODOBI's mad world:
The German beatsmith runs the whole gamut, with hip-hop beats, cello solos, and a little jazz, for his track/EP/single/other. Not really sure what it is, but it's bananas.