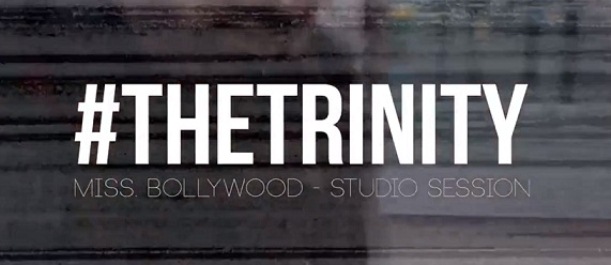 Spring is around the corner as is the release of The Bilz and Kashif's third album The Trinity. The Studio Sessions series continues to give fans a preview of what the forthcoming album contains and this week, the group introduces us to 'Miss Bollywood.'
We know the third time's the charm, in episode three of this series, it seems the ladies are the ones charming The Bilz and Kashif. The song's title alludes to the sights and sounds of Hindi cinema, but The Bilz and Kashif stay true to their signature Urban Desi sound; the guys refer to Bollywood's hottest leading ladies in reference to their own "Miss Bollywood" bringing together the two worlds of Bollywood and Urban Desi.
"When I heard this beat done by DJ/Producer A.Sen from Mumbai, I was instantaneously taken by storm. I rushed to the studio, gave Master-D and Kashif a listen, and they came up with the rest of the composition that night. It evolved into an instant hit and anthem. We knew Desis around the world would be proud to represent," Vicious says.
The group headlined Penn State University's Infusion dance competition on March 16 and used the opportunity to debut 'Miss Bollywood' for their fans. Everyone was up on their feet and vibing to the new song showcasing how excited they are about the new singles and upcoming album.
Watch their Studio Session #1 and #2
Twitter: @BilzMusic | @KashifOnline | @MasterDOnline
Facebook: Facebook.com/TheBilzandKashif
Website: http://bilzmusic.com