Talib Kweli & 9th Wonder in a Collaboration 'Indie 500'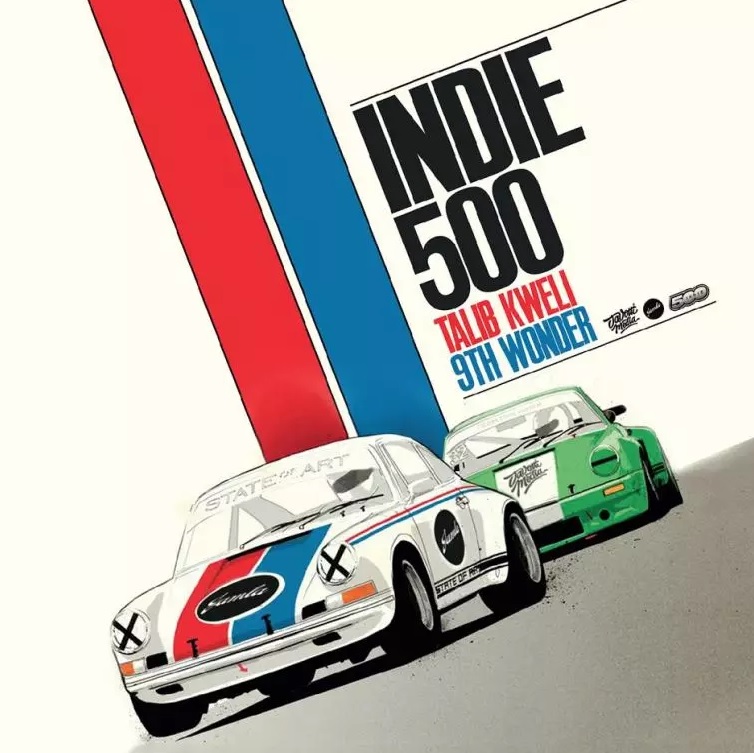 Talib Kweli "We believe in doing the music that we love and getting it to the people that love it, no matter where you are or who you are."
Talib Kweli told TheFader that he is going to deliver a new collaboration with 9th Wonder this friday titled Indie 500. This album has 13 tracks in it & it features some guests like Kendra Ross, Rapsody, Problem, Pharoahe Monch, Atmosphere's slug & many more.
"Every Ghetto," Kweli raps: They think consciousness mean a nigga ain't rugged until you get beat within an inch of it/ Self-made niggas don't get discovered. "We believe in doing the music that we love and getting it to the people that love it, no matter where you are or who you are" This is what 9th Wonder explained to The Fader about their objective behind the 'Indie 500' Album. "That's the fabric of Kweli, Pharoahe, myself, and everyone involved on this record. That's the spirit of hip-hop—getting it directly to the people."
Hear the full album on Soundcloud below, If you like it then pre-order your copy of iTunes.
Original Article – http://www.thefader.com/2015/11/03/talib-kweli-and-9th-wonder-iindie-500i