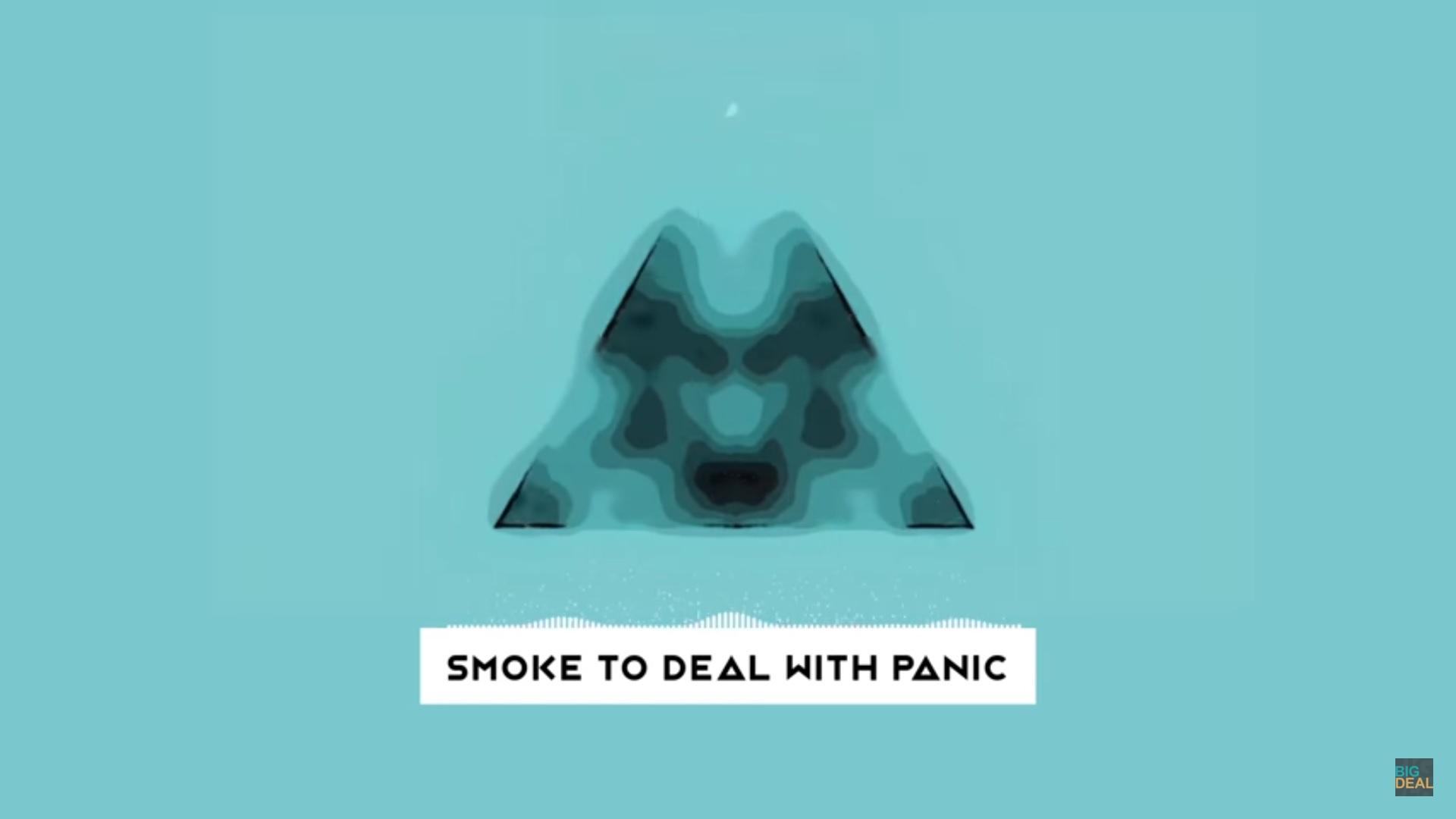 When it comes down to Live HipHop gigs Bangalore has taken the cake. The venues are packed with audience which actually come to listen to your music, the sound is perfect and the event managers treat the artists like artists (New Delhi event managers takes notes and not drugs). Smoke to Deal with Panic has been killing the scene for quite some time now. They decided to put down the audio to cement their partnership.
Big Deal recently collected accolades at the Radio City Freedom award for the best HipHop artist.
I caught up with Big Deal to get more information on this track.
Q1. Tell us about smoke to deal with panic ?
A1. Well Smoke to Deal with Panic is a Hip Hop trio formed by 2 rappers- Smokey the Ghost, Big Deal & 1 DJ- Panic. We have been mostly active in the live scene. But we though to expand on the concept and make a song about it. So there you have it. Although thematically designed, it's still a flex track.
Q2. How did this project/collaboration come about ?
A2. Like I said, we have been performing together for a while now and we have almost always performed this track live. Originally Venom hit me up with the beat and it was gonna be a solo until Smokey heard it. Then he decided to get on it since he liked the beat a lot. And the collaboration just happened.
Q3. The beat sounds crisp and the production is bang on, how did you get in touch with venom ?
A3. Venom was putting up a lotta beats online back then and he hit me up with the links. I took the chance, listened to them, loved them and chose this particular beat. I am automatically drawn to bangers, the type of beat that will hype the crowd when performed live. So it just happened very naturally!
Q4. What has Big Deal been upto lately ?
A4. Well I have been up to a lot of things lately. After I won the Radio City award for Best Hip Hop artist, my schedule got really filled up with projects. So I did a song with Red FM supporting Team India that's on heavy airplay, I'm working on some movie projects, songs for brands, and other artists, live shows, and of course my debut EP One Kid With A Dream. The EP is my heart and soul, I am certain it will do amazing things for me and open up a lot of doors.
Q5. What do you think about Desi Hip-Hop right now ?
A5. Desi Hip Hop is at it's inception almost akin to the 90's in the USA. We have to take responsibility for the scene and make sure that it is represented well. There can't be a single artist who blows up and takes all the spotlight. A scene or in a commercial sense, a market is formed only when we have a bunch of brands catering to the public's demand. Replace brand with the artist and public with the listeners. With that being said, I really wanna see/hear some good quality stuff come out from the underground. Quality brings visibility and recognition. If 100 rappers give quality material to the public, the Hip Hop scene can't be or won't be ignored any more. Young rapper, take notes!
Q6. Any message for your followers and stuff ?
A6. Well stay tuned Dreamers, I got so much music happening right now. It isn't always easy to put out material due to various reasons, but largely because I don't wanna wanna feed you with mediocrity. And remember,
Everyone's kid with a dream/
I wanna rap, maybe you wanna sing/
He loves cricket, she loves acting,
We love dance, but what's topping you from doing your thing?
Is it Family? Society? Salary?
But my friend move on/
& help me prove everyone wrong/