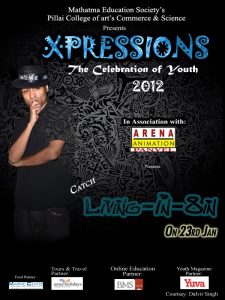 Sin has announced that he will be performing at Phillai's College Fest titled Xpressions.
Last year, Sin performed "Money on My Mind" causing ruckus ultimately leading to administration cutting the performance short.  Sin also accompanies by Bid Lo, from Atlanta, to not only jam out at the college but to also judge the dance battle.
DJ Garrey decided to approach Sin to bring hime back this year and now the gig is a done deal. This year Sin is being joined by Richelle Mendes, Dip-T, Big Philly and still promises a few more surprises.
Xpressions will be covered by Maneesh Ahooja, Canada and later aired on the internet.