Self Respect – Manu Ramgharia, Jack Ameen ft. Sahil Punni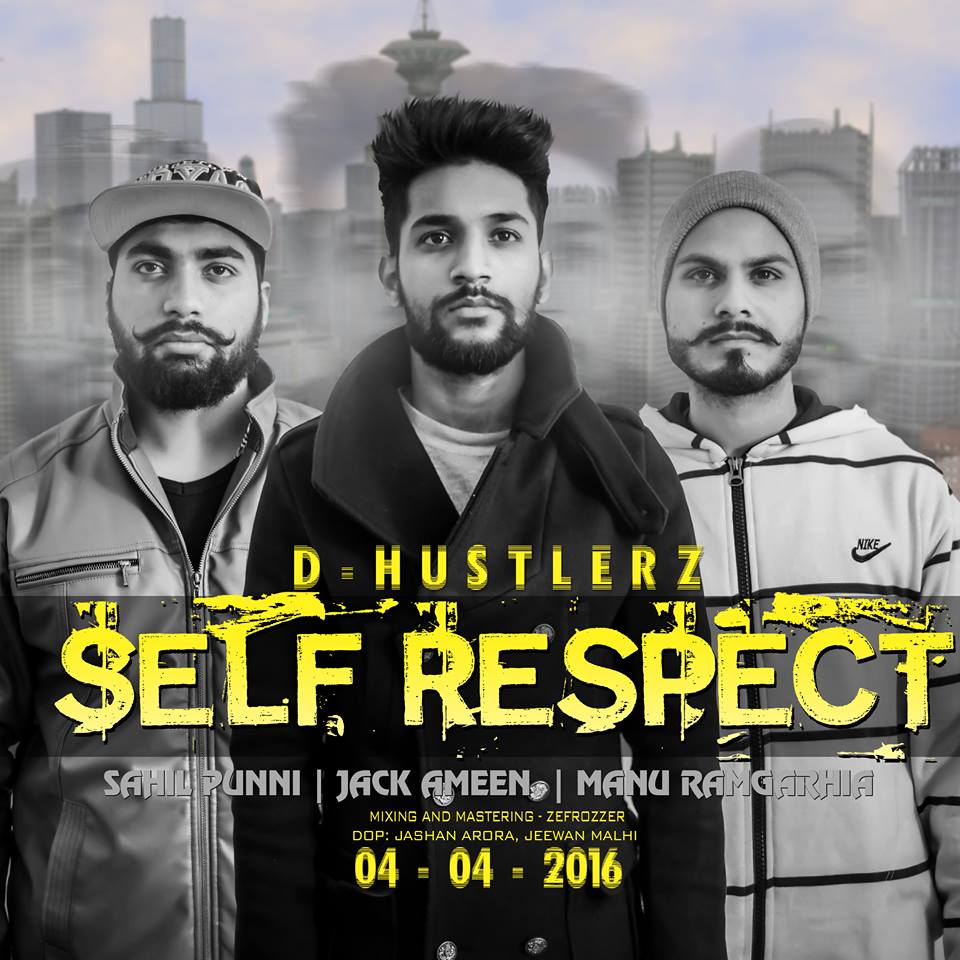 Manu Ramgharia, Jack Ameen, Sahil Punni come together and put their creative inputs and put out words concerning self-respect in a very entertaining manner in Self Respect. I have not seen work by D-Hustlerz before but they are definitely on their way to become something which will be relevant in the time to come.
Manu takes the first verse and justifies it perfectly and I have told him before that I like his delivery and his content. He simply tells how everyone should carry on their work he and not to be over-concerned about his well being, he assures everyone that he will figure out what he needs to do and will get it done. Jack Ameen on the second verse talks about the same stuff as Manu's but from his perspective but puts it across comically. Sahil Punni has a very commercial aspect to his verse and sounds good but among the 3 verses could be considered the weakest.
I honestly love the video and shows the entire squad just kicking it and being themselves. The editing and graphics are on point and bring out the best in the video. Check out Self Respect right here