Sara Ft. Raxstar – Lights Go Out
Sara is a British Asian singer, born and raised in Glasgow, who at the age of 15, has started off her music career. From a young age, Sara has been drawn to the performing arts.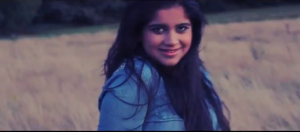 Singing and acting have always been second nature to the teen performer; who has grown up with a rich influence of music. Sara's taste in music is incredibly diverse; she is fond of genres ranging from classical to modern day pop.
She brings a unique sound to the music industry as well as standing out as one of the only female singers of her age. She has music stems from poetry she writes which portrays her thoughts and feelings. Her music is uplifting, heartfelt, and optimistic and is an extension of herself.

'Lights Go Out', her debut single out later this year is just a preview of what's to be expected from the talented youngster and features one of the hottest rappers at the moment Raxstar.
You can find her on Facebook and her Twitter @Artist_Sara
Also Raxstar is also on Facebook and his Twitter @Raxstar