Roll Rida is a Tollywood Rapper who raps in Telugu because he believes in rapping in his own language. He has been featured on Vh1 hitfactory and MTV in the year 2010 with the band Indus Gharana and has toured across India as a part of Dnoax which is said to be Indias first hip hop crew.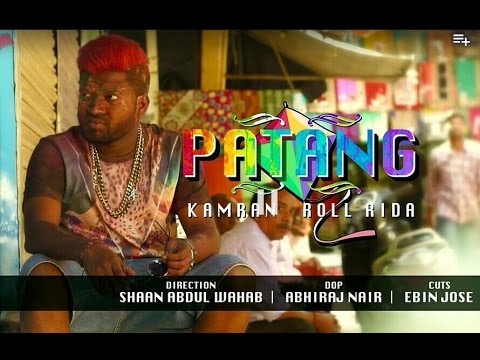 He has been around a long time and has worked with all the major music directors including with Keeravani Sir who was the Music Director of Bahubali. He got an opportunity to tour USA in 2015 across 8 cities, to showcase his talent to the people in States.
Kamran who is a music composer. Having been worked for the biggest movies and with all top notch music directors, is also a independent artist. He has composed music for a movie titled Tripura.
The latest release Patang is about being Hyderabadi. Flying kites is like one of biggest festivals for youngsters to be involved in. We decided to work on it and release it timely. Fortunately we happened to release during pre sankranthi which helped in increasing the reach of the track and making it go viral. They have crossed more than a million views in 3 months and have received Dubsmashes of people dubbing their track worldwide. They have fans all over the world from California to New Zealand. The track is very melodious and is already achieving anthem like status worldwide.
Check it out right here :