If you are an avid follower of Desi Hip-Hop, you will have easily heard of some of the distinct voices from the North side. Kala Kurta Gang (KKG) is one such voice. And Rob C is a pillar of the movement up north. On his usual style and flavour, we mostly see him on more of a grimy, aggressive side of the bars. He is known to be a fierce emcee each time that he gets on the verse.
This time, Rob C has dropped a heartfelt track that reaches out to the layman. Aptly named "Common Man", Rob C goes on to explain the struggles and the issues that are being faced by everyday people in their everyday lives. Rob C takes an angle at this scenario with clean skill and precise lyrics.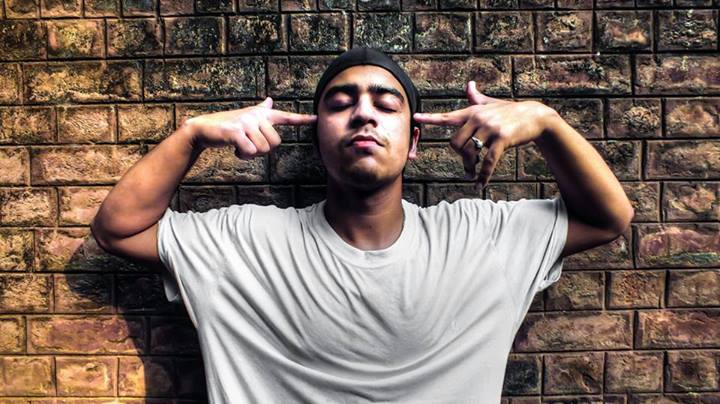 This track is basically a storytelling track in which Rob C depicts the daily life of a common man and goes on to explain the kinds of challenges he faces. He reminds people that struggle is everywhere and in different ways for different people. With this song, he hopes to reach out to these people and connect with them. This song is inspired by a true story and is based on the daily breadwinners.
The Story Of The Common Folk
India as a nation has the highest population in the world. We are a diverse country with a billion different stories. Rob C takes this into account and drafts one which is widely occurring with a lot of people in their daily lives. The instrumental for this track is minimal and it has been produced by Rob C as well. The storytelling angles that he has used in the track greatly show how skilful he gets when he slips into that zone. He explains the issues with ease, and along with the music video, the track keeps you glued. There is a certain level of relativity to what Rob C has to talk about.
These stories come from his own experiences and environment, and that is why he is an emcee that is known to keep it real. The song is an ode to real life heroes who earn their wages on a daily basis and keep up with their living conditions by working hard each and every day. This reaches out to those people who really know what its like to value their lives, and struggle everyday but get through it without complaining. We could call it a tribute track, but the issues that Rob C highlights are real and happening.
Watch the video for "Common Man" by Rob C down below and find out the plight of the common folk. Don't forget to share the track!