Rizwan 'Riz' Ahmed aka Riz MC, a British actor and rapper who stars in the current HBO series Night Of and movies including Nightcrawler and the upcoming Star Wars: Rogue One released a compelling video Englistan on the special occasion of Eid, the Muslim holiday which marks the end of Ramadan.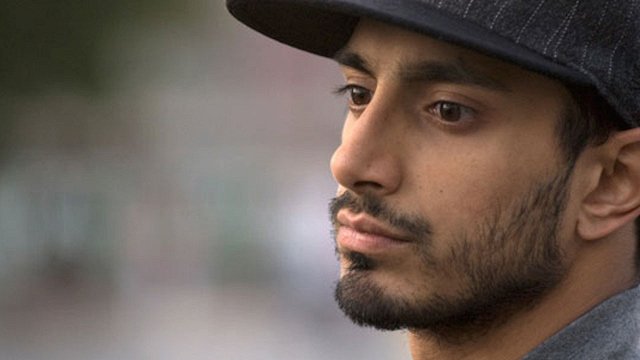 Riz, who is of Pakistani heritage, comes from a lineage of philosophers, thinkers and writers. One of his ancestors Shah Muhammad Sulaiman was the first Indian judge to be appointed by the British Empire in Uttar Pradesh. He also wrote Urdu poetry and significant articles on Einstein's theory of relativity. One of his other ancestors was a pioneering philosopher and scientist during the Mughal Empire. Considering his background, it is no surprise, that Riz's active interest in the socio-political situation globally and especially England and his poetic expression of the same is an honest on point reaction.
Englistan which is filmed in London and Manchester at the Sandy's Row Synagogue, one of the oldest synagogues in the area, has MC Riz rapping in pubs, restaurants and the streets talking about the rise in hate crime in the country that he was raised. In lieu of the recent Brexit referendum passed in the UK, Riz taps into the multicultural celebration on the special occasion of Eid.
Riz's response to the recent rise in racism in the UK and on the anniversary of the 7/7 bombings is Englistan (the title track from his mixtape) which showcases how different races peacefully mix in Britain and his attempt to reach those who want to divide the people based on race. He calls it his "love-letter" to the multicultural Britain.