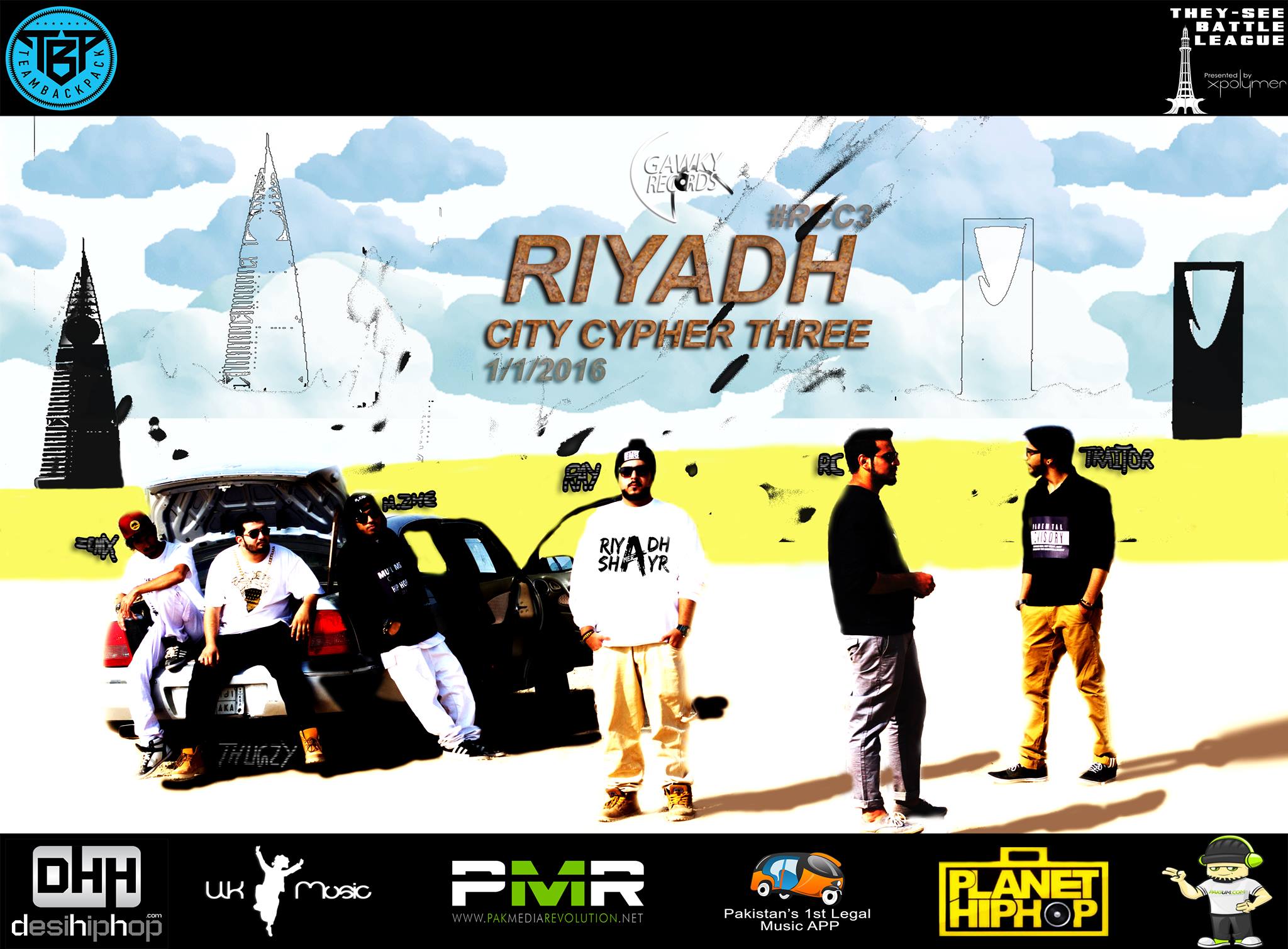 Riyadh City Cypher Features TRAITOR as a Hindi/Urdu Rapper, THUGZY as an Arabic/English Rapper, ZENIX as an Urdu/Hindi Rapper, THE RAY as a Punjabi Rapper, RC as a Punjabi Rapper and M.ZHE as an Urdu/Punjabi Rapper. The music is Produced by ZENIX. The cypher was organized by TRAITOR, THE RAY & M.ZHE and it was held completely live. The assistant directors were Shahzaib Mustafa & Burhan Wahid, a lot of hard work and efforts have gone into this cypher.
Unfortunately RAAMIS is in Pakistan due to some personal issues so he couldn't join us this time but he will be coming back with more stuff.
This cypher comes after a gap of an year and it seems to be getting a mixed response. What I personally liked in the cypher was the blend of various languages such as Hindi, Urdu, Arabic, English. It is no doubt that it will only get better with time.