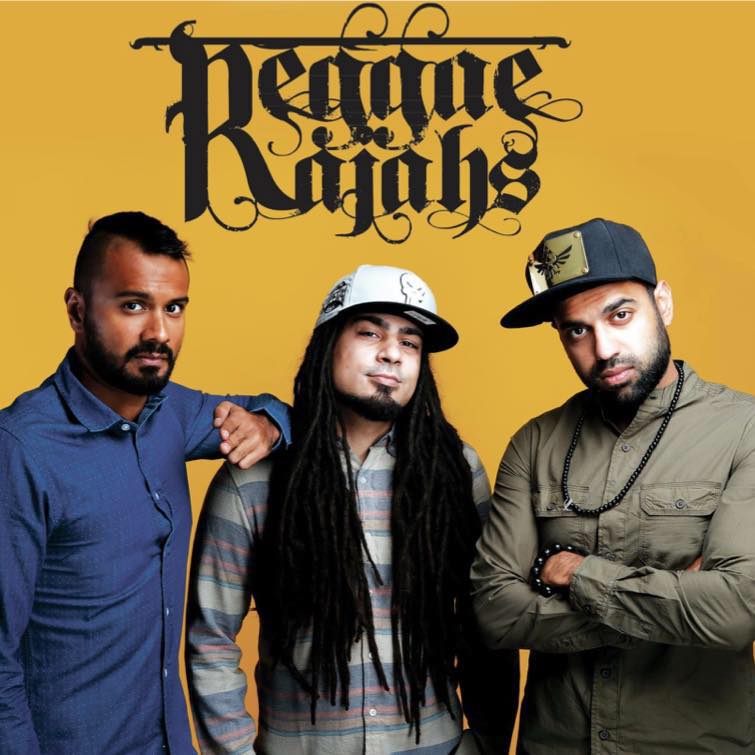 I distinctly remember seeing Reggae Rajahs live for the first time when they were opening up for Snoop Dogg in 2013. The energy they had was electric and that performance was on point and undoubtedly left the fans begging for more. I have been following their music for quite a while and in fact would proudly call myself a soldier of the 'Rajah Army'.
Reggae Rajahs just put together, Goa Reggae Sunsplash which is India's first celebration of reggae sound system culture. Set on the sun soaked cliffs of North Goa, the day long event was curated by Reggae Rajahs and featured a number of exciting international and homegrown acts bringing their own global flavour to the party. The festival was powered by a hand crafted custom built sound system that has been made locally especially for this day.
Emerging in the 1950s in Jamaica, the reggae sound system is one of the most enduring traditions in modern music history. The selector (who plays the music) and the MC (who keeps the crowd entertained) are the two conductors of this immersive, interactive musical journey. Speakers that are customised to bring out the deepest of bass frequencies enable the journey, resulting in a unique musical experience that cannot be replicated.
Taken from Jamaica to all parts of the world, it is now time to sow the seeds of reggae sound system culture in India.
I was able to catch up with the big homie, Diggy from Reggae Rajahs to see what are the Rajahs upto and how was their experience at the Sunsplash fest.
Q1. How does it feel to be called the pioneers of Reggae music in India ?
A1. To be the pioneers means we have a great sense of responsibility on our shoulders to promote and spread reggae in an authentic and organic way. Reggae is music with a message, its conscious, uplifting and positive music and its also represents a way of life. We try our best to transcend this message and culture in every way possible.
Q2. 'Goa Sunsplash' was a success, how does that feel and how was it seeing General Levy live ?
A2. Its a satisfying feeling. It took many months of hard work and preparation to pull this off, and we were very happy with the outcome. Its start of new era in Reggae India history. General Levy is an absolute legend, an icon and it was pretty amazing to seem him here in India.
Q3. What was the initiative behind organizing the fest ?
A3. To create a new sub culture within the Indian music scene. Its bring like minded people together to enjoy reggae music on a custom built sound system called 10,000 Lions with a host of international and local artists on the bill.
Q4. How is the music scene in Goa compared to the scene in New Delhi ?
A4. Goa has an incredible and magical energy that doesn't compare to anywhere else in India. There are artists, djs, musicians and reggae lovers living here through out the season. So every day there is a reggae party by the beach, so the vibe is just perfect.
Q5. What have the Reggae Rajahs been upto off lately  ?
A5. At the moment we are preparing for our 7 year anniversary in February, the plan is tour with the 10,000 Lions Sound system across selected cities in India.
Q6. What message do you have for your fans and followers ?
A6. Thank you for all the support over the years. This has encouraged us to keep the reggae flag flying high up in India. With this continued support we hope to always find new and innovative ways to promote reggae music in India and across the world.