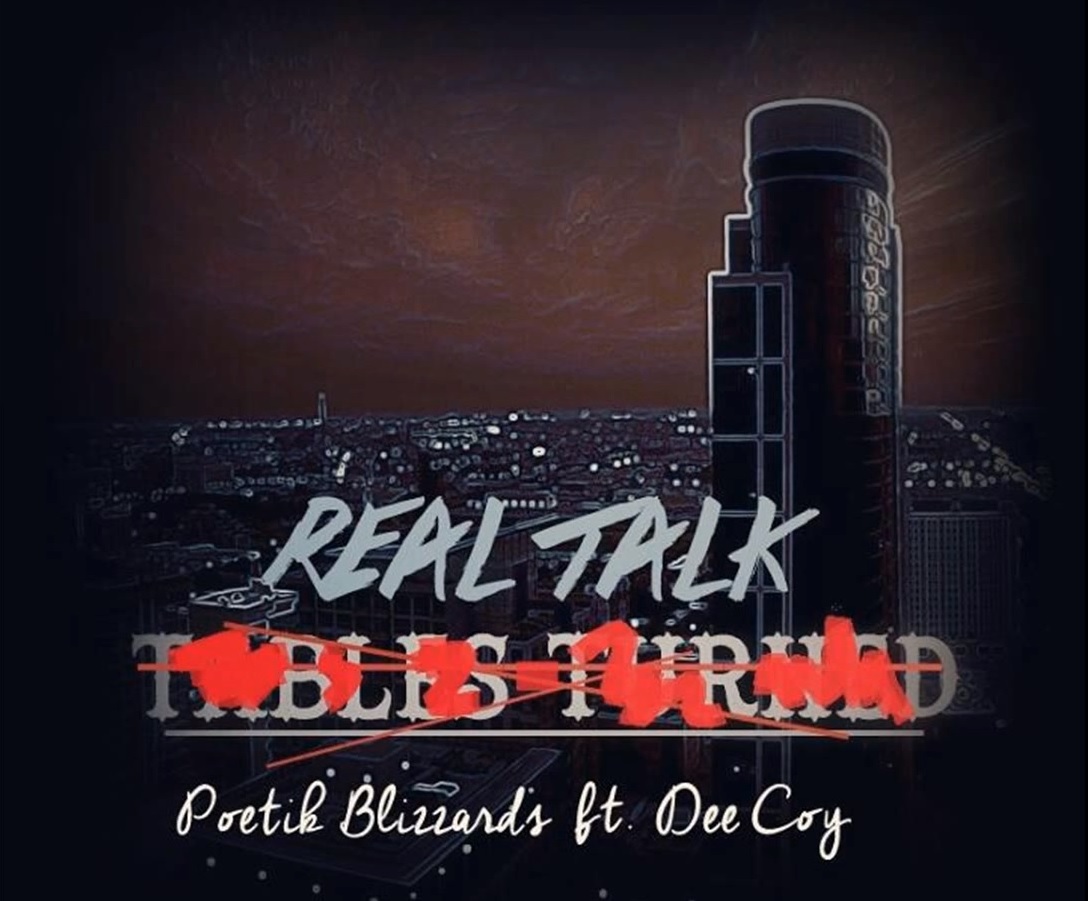 A song which was liked by one of the finest rappers of India- Enkore from Mumbai, Real Talk is a track which is mainly about life & its hustles,and keeping it real. Originally titled "Tables Turned",it was a last minute decision to change the name to "Real Talk", while designing the cover art for the track.
The entire track was made from scratch in just 2 days with Poetik Blizzards sending Dee coy the beat one night & asking him to record his verse on it. Decoy was more than up to the task & sent over his complete verse the very next day. Thus, the entire track was created from scratch, and mixed & mastered by Dee coy & Poetik Blizzards
The track has been made on the instrumental for 50 Cent's Too Rich,which has been produced by London On The Track. It is a part of his latest tape- Kanan Tape. This is the 1st track from Poetik Blizzards,since their last track Life Goes On, which was released in June this year. However, the duo has been quite busy during this gap, and has been involved in music production & recording other artists in their home studio.
Facebook –
https://www.facebook.com/DeecoyWorldwide
https://www.facebook.com/poetikblizzards