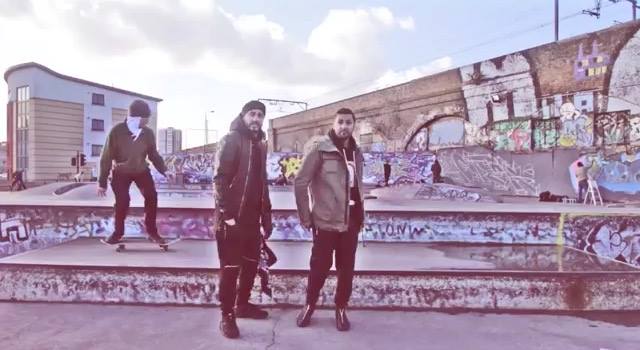 Deelite Mc drops another tune from his forthcoming Mixtape track entitled Real Like Dat in collaboration with London based producer Breakbeats Son he cooks up a grimy and raw track with Punjabi influences on the beat . The East Midlands Rapper has been putting in a lot of work and even traveled to London to shoot the video which was shot by Barakuda & Smendes films. DeeliteMc shows how versatile he can be compared to his last track Find That Love .
A serious contender for one of the best up and coming Asian rappers in the British Asian scene even quotes a line on the song " the Asian scenes getting irate … Only a couple of MCs that I rate "
When asked him About this line he replied " the reason for that comment is simple there is so many talented artists that don't get the exposure in the Asian scene and are constantly being ignored and I want to address that …. It's the same artists on the same shows week in week out , me as a artist I'm basically saying there's no way I'm gonna stop doing my music and I'm sure some people are getting irritate lol ".
Deelite MC can be followed on
Instagram – https://www.instagram.com/deelitemc1
Facebook – https://www.facebook.com/deelitemc
Twitter – https://twitter.com/deelitemc