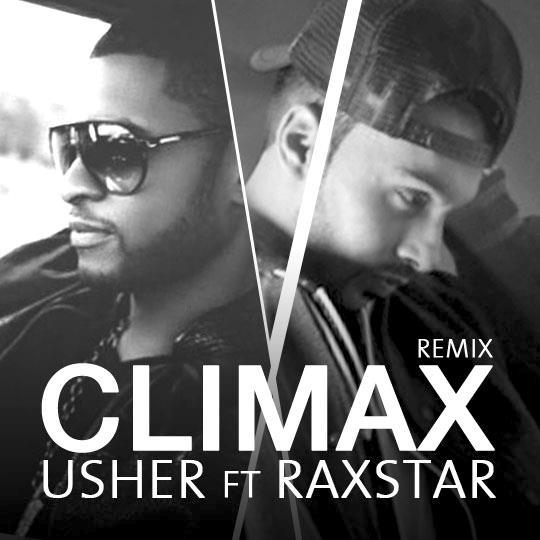 Raxstar has a way of remixing and refixing well-known mainstream songs, sometimes, in our humble opinion, to a level where they are better than the original: and we have to say, this latest one is off the hook!
Just a week ago, Raxstar released his remix of Usher's latest single, adding his smooth rapping vocals to Usher's sweet tones over the deep and luring beat of Climax. But when it comes to bars and lyrics, that's where Rax hits the nail on the head time and time again.
We've watched Raxstar grow through his music, but over the last year or so in particular, he's shared more with his fans than most. When About a Girl released last February, Raxstar let us in to his own little world, sharing his own personal love story over a collection of remixed and refixed songs and boi, that was DEEP, we're not gonna lie. And now we have the Raxstar version of Climax…
If you listen carefully to the lyrics it seems like Rax is sending out a personal message to the object of his affections from About a Girl and it is nice to see him not afraid of sharing his heart so openly with his supporters. Raxstar, a talented writer anyway has a way of writing about love in particular, in a way that is unrivalled by anyone else within the Desi Hiphop scene. Music is created through heart and soul and when you speak raw truth from that little place inside, this is when your music touches the hearts of the people. This is one of the reasons why Raxstar delivers time after time.
Check out Usher ft. Raxstar in Climax now and do let us know whether you prefer this to the original. Before we forget, it's also a free download so click on the link below!
In the meanwhile, we hope whatever Raxstar has lost finds a way back to him and we look forward excitedly to plenty more from him this year.  (*Hint hint*: ALBUM PLEASE!)

DOWNLOAD IT HERE: http://www.sendspace.com/file/8xxcgy
Written by Sabah Ismail