Raxstar Drops a Cover 'Sorry' Feat. Justin Bieber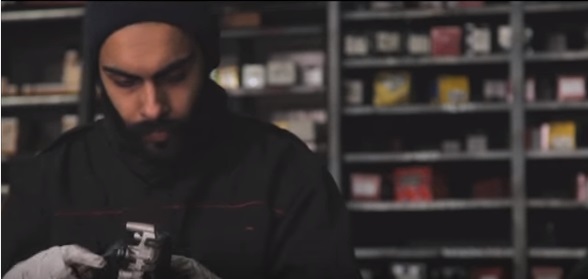 The popular British-Indian rapper Raxstar dropped his latest track titled 'Sorry' which is a cover featuring Justin Bieber. This track was originally sung by Bieber and was a great hit.
Raxstar is undoubtedly a brilliant rapper, be it his aggressive tracks in which he spits about racism and struggles he faced or the romantic ones, he has always been brilliantly heart-throbbing.
Check out his cover version of the track Sorry [Part-2]:
Let us know what you felt about Raxstar's version of the song in the comment section below. Do Like, share and Retweet!! Till then peace!!
OK…. Exckusive new @Raxstar vs @justinbieber track about to drop on my @bbcasiannetwork show NOW!

— Bobby Friction (@bobbyfriction) January 19, 2016
BRAND NEW VIDEO Raxstar x Justin Bieber – Sorry (Cover) https://t.co/BARntzSFP6 produced by @SunitMusic directed by @MistahIslah

— Raxstar (@Raxstar) January 19, 2016