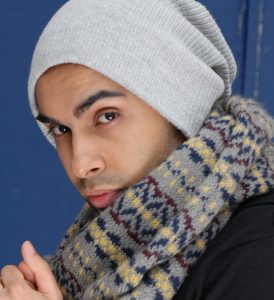 The Desi Hip-Hop scene is one that is quite niche, underground, and underfunded. Due to these reasons, we are not always treated to album artwork and extravagant music videos, but U.K.'s Raxstar manages to bring it all time and time again. The same bodes true for his new mixtape Late on Time.
Raxstar has teamed up the S Sid Ahmed, of Stare Into the Sun, for the mixtape's cover. Sid's been the man behind Raxstar's videos including the songs "Jaaneman" and "Name on the Poster." With new music and a new vision we spoke with Raxstar and Sid to get the inside story.
Raxstar fist describes the mixtape for us saying, "Late on Time is a collection of songs and collaborations I worked on throughout 2011. I felt like there was a demand for more material from me and due to a busier schedule than I had predicted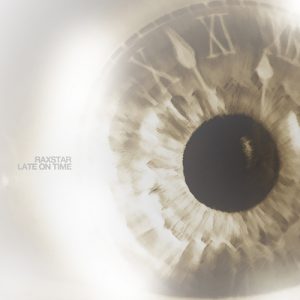 I wasn't able to release my album Faith & Patience last year." Raxstar's Late on Time is available for free download. He explains, "I saw the mixtape as a gift to everyone who has supported me and also possibly a way for people who may have only heard one or two singles to get an impression of who I am as an artist." Not stopping there, Raxstar adds, "There are 3 snippets at the end of the mixtape of forthcoming singles which will be releasing in 2012."
While the music meets the mark and Raxstar's fans are impressed, Sid's artwork has caught everyone's attention too. "As a visual artist you're always looking to break the mould and try something different. The process of making the artwork for Late On Time was quite the time-consuming one," Sid shares. He goes on to tell us, "I wanted to make a digital painting for this particular piece. Most of the things I do are more photo-realism beauty portraits and I've been experimenting with abstract form in the weeks leading up to making the LOT covers. We went through about nine different versions! The first version was just something to inspire Raxstar when he was going through some writer's block when working on the mixtape. Visually it was great, but not what the mixtape was meant to appear."
The process continued and Sid is telling it all:
"After another five revisions which I personally hated and scrapped, the last two, I sent off to Rax and he preferred version 9. It's a portrait of my right-eye extremely close up with part of a clock face etched into it.""

So what was all the fuss when the artwork came out!? Sid tells it to us, "It caused a bit of controversy when we released it! To see the artwork, you had to click the link on Facebook to the Stare Into The Sun website. My logo is a clear triangle with a silhouette of a man standing in front of it. And then of course was the singular eye artwork. The lesser-minded folk felt this was illuminati symbolism. The comments and insane level of discussion was just ridiculous. In all honesty, I've never seen so many idiots appear in one small space on my screen. I felt I had to join in and further it a bit more. Play the hater-baiter role. Friends, like RKZ, Sam Khan and EYE-C joined in too. I think we all had a good laugh at the ignorance of some people."
Not being phased by ignorance or haters, Raxstar and Sid push forward with their releases and keep the Hip-Hop scene active.