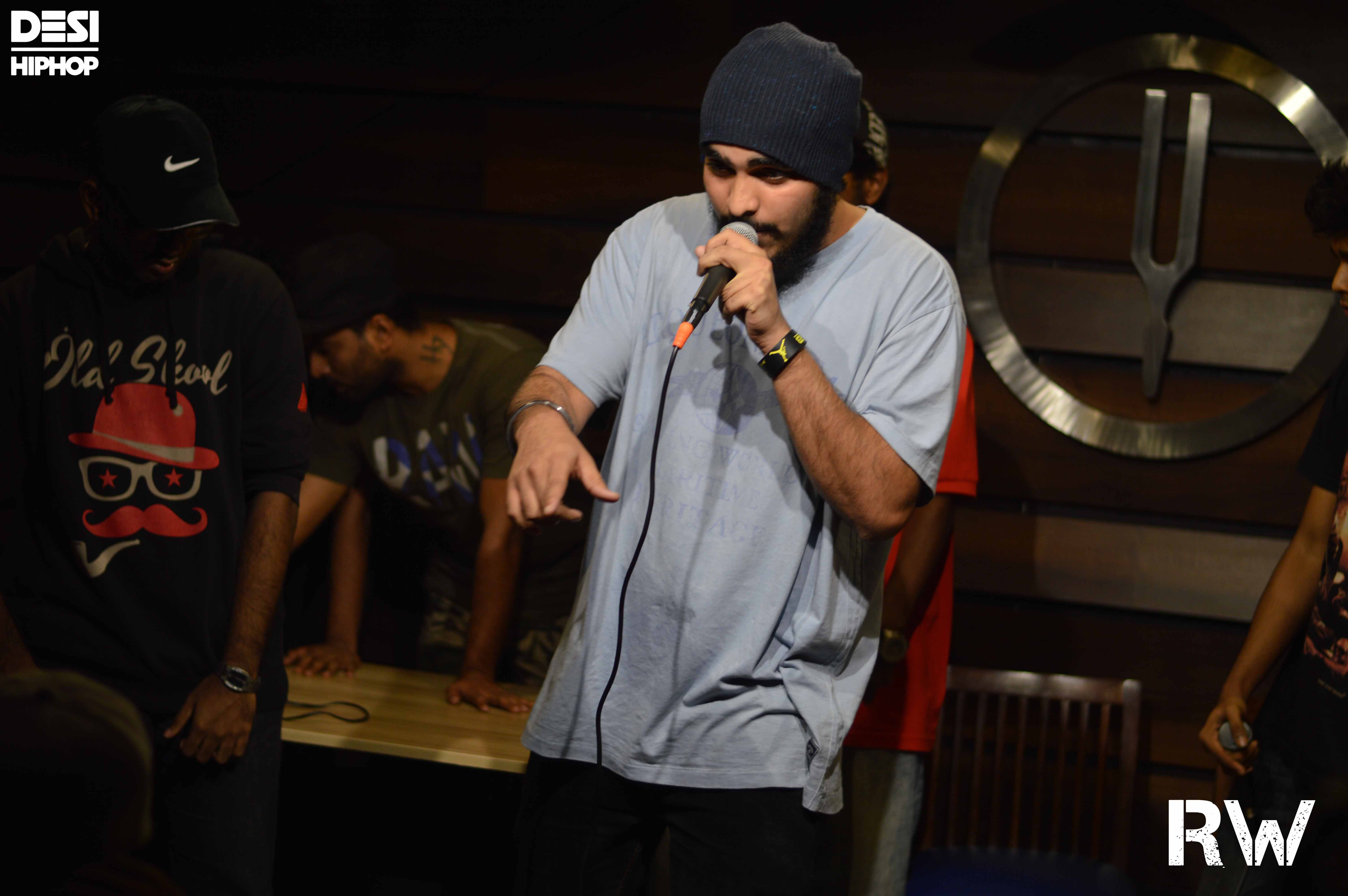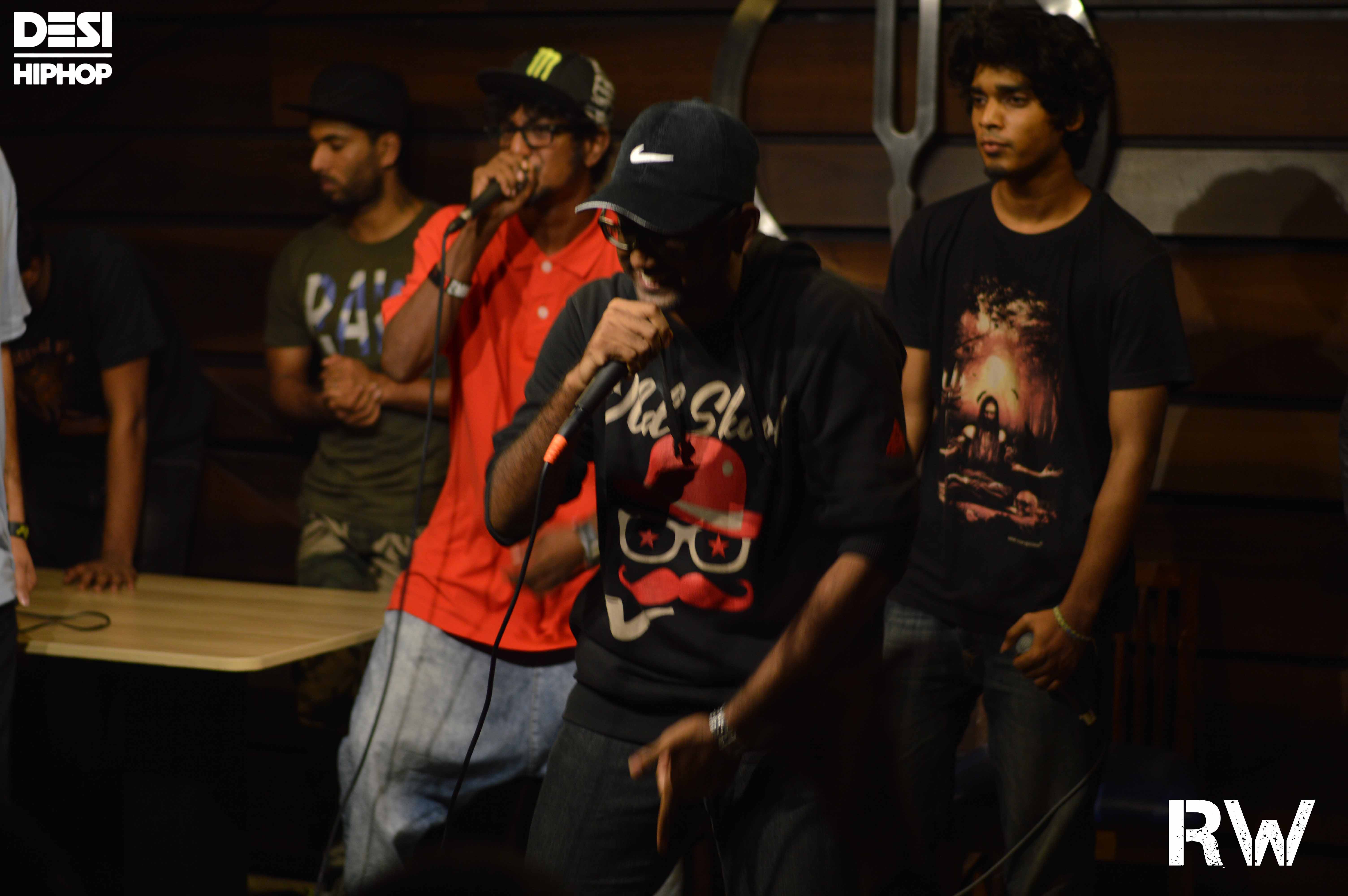 A few lines from the poem, Leisure, "What is this life if, full of care, We have no time to stand and stare." These lines should be an inspiration to all those who missed out on the great event that went down at Tuning Fork on the 10th of July. To say the least, no amount of money or effort could have done what the good will of Rap Wars did in bringing together the artists from the Mumbai Hip Hop scene.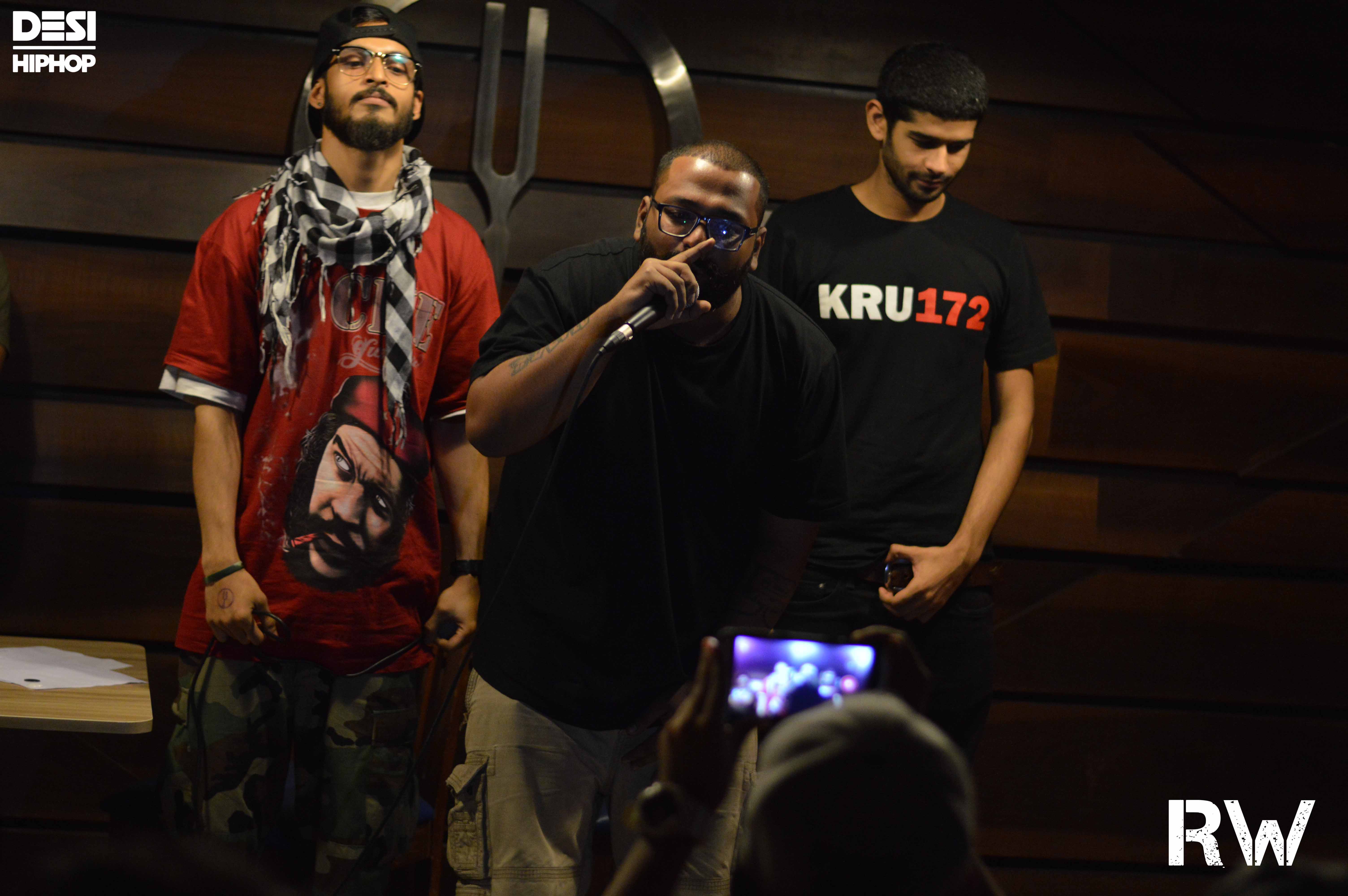 Crews, name them and they were there. Elsewhere, Mumbais Finest, Beast Mode Crew, Swadesi and Allegionz all took the time out to come and support the underground rappers who had come to participate there. Needless, to say, there turned out to be a Mega Cypher, one of its kind. Earlier in the evening, the crowd of over 70 people had been enthralled by the performances of the judges, Dhaval, Enkore and Shaikhspeare. Shaikhspeare also had a good chat with the audience about his own growth, highlighting the fact that the scene has changed for the better. Not just the fact that there are so many crews around today but that colleges like BITS Pilani are taking the initiative to provide a nationwide platform for the rappers. The judges were not the only ones.
There were showcases performances by a number of underground battlers and the hosts from the Swadesi Crew, Mayavi and Todfod. Their performance, breaking the language barriers, showed us the diversity we find in the Mumbai culture. The winners, Sameer aka Rapture and the Tanmay Saxena got selected for the finals of the event which will happen during the cultural fest of BITS Pilani, OASIS, between 19th and 23rd October. They will enjoy a sponsored trip to Pilani where they will battle against the top rappers of the country. The winner of Rap Wars 2016 will bag a record label of 5 songs. A big cash prize is also in line for the winner and runners up.