Straight out of Mumbai, Raja RME, just dropped another banger payin' homage to his city. This time, he linked up with Bobkat from Bombay Bassment, to release "LOSE IT". The song is produced by none other than one of Indias most respected producers – InStine.
'Lose It' is a summer anthem reppin' Raja's city, his community, and the streets that gave him so much. From working with Bobkat in the past, the 2 decided to collaborate on a single that people can vibe to all summer long. The music video for 'Lose It' was shot in the streets, gullys, and alleys of Mumbai – creating enjoyable visuals for people around the world to see.
Watch Lose It – Raja RME ft Bobkat
Bobkat – from Bombay Bassment – has been in & around the Hip Hop circles in Mumbai for over a decade. He was also featured on the cover of Rolling Stone India's August 2016 issue – alongside Divine, Naezy, Stony Psyko, and Ace of Mumbai's Finest. Originally from Kenya, Bobkat has been part of the underground hip hop scene in India since it's early beginnings.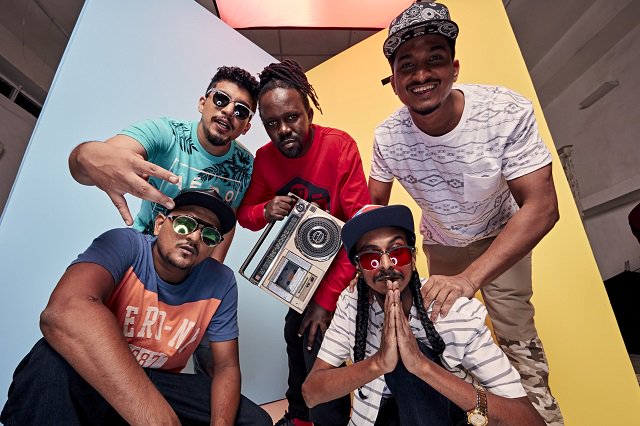 Bobkat told Akhil Sood of Rolling Stone India that "the homegrown acts have adapted hip-hop to vernacular, regional languages. This is what's necessary, in my opinion, for hip-hop to really take root in any society. All the things that are here right now."
Much like the homegrown artists that Bobkat mentioned, Raja RME is another homegrown artist in the Hip Hop scene in India.
Raja has been involved with the movement since the very beginning, and started off 2019 with a bang with a slew of releases under his belt. In March, he released 'Dreams to Reality' which was a single dedicated to the dreamers and achievers of the world. Both 'Dreams to Reality' & 'Lose It' are sort of teasers for his full length album –  "Reboot" – planned for later this year.
When asked about his 'Reboot' album, Raja RME went on to say, "I got some dope joints for ya'll that you guys gonna love for sure. I've worked with 3 producers – 50% of my album is produced by Crazy Vibe, 35% Instine and 15% by Diefferent. It is also mixed and mastered by Shah Rule."
Raja RME concluded with some inspiration that we can all agree to, "Im here to leave a mark, a legacy, and am gonna write it my way rather than riding the current set of trends."