Rapper Raftaar is never the one to shy away from voicing his opinions. The recent controversy of Omprakash Mishra and his cringe-pop rap video "Bol Na Aunty Aau Kya" has taken too many turns. At first it was just a video that made people laugh, but soon it became the topic of national debate. Raftaar too, had his own opinion about the matter. Let's take a look at the whole picture.
What's 'Bol Na Aunty' really about?
Om Prakash Mishra released "Aunty Ki Ghanti" aka "Bol Na Aunty Aau Kya" almost 3-4 years ago and the Internet was sleeping on it. Over the course of 1 year when cringe pop became the 'IT' thing, naturally his video also found its way onto various social media pages who live to glorify nonsense. The song is about Om Prakash wanting to make sexual advances towards an aunty, literally nothing else. What made the video so viral was the cringe-worthy rap he did. As it was all fun and games in the beginning. But soon things took a weird turn.
When the Youth gathered to support trash
Out of the blue, someone from Delhi made an event inviting people to gather at Connaught Place to shout "Bol Na Aunty Aau Kya" on the streets. Imagine the plight of a 40-something-year-old woman, who has no idea who the f*uck Om Prakash is and what the song is about, casually taking a walk down CP on a weekend suddenly seeing hundreds of boys and girls gathered shouting "Bol na aunty aau kya, sot me lagau kya".
How threatened are you going to feel if a large group of people are openly enjoying shouting crass lyrics in the rape capital of the country? Definitely a nightmare and a shameful incident that at times when journalists are being shot for speaking the truth and human life is lynched in the name of cows, the youth gathered for a petty thing like glorifying "Bol Na Aunty".
Similar events were to take place in Mumbai and Bangalore, all beginning as fun and games. They were cancelled after seeing that almost 500 people actually showed up in Delhi to display sexism for the whole world to see. In fact Mr. Om Prakash himself wanted to show up at these events to perform for his 'fans'. Regardless, he was still pretty unknown to the common man.
The Quint Neon Incident
Media house The Quint just launched their new venture called The Quint Neon. One of their 24-year-old female journalist made a video voicing her opinion against the sexist music video. Urging people to report abuse it so that YouTube takes it down. And so YouTube took down the video, and all hell broke loose. While many educated folks supported her, she received numerous rape and death threats on Facebook and WhatsApp alike. Threatening her to remember what happened to journalist Gauri Lankesh, who was recently shot in Bangalore.
Om Prakash himself posted on Facebook asking his followers to report The Quint and even invited them all to gather outside Quint's office to shout his tagline slogan. Following this, Quint lodged an FIR against him and several trolls. This incident spread the news like wildfire and people who previously had no knowledge about this mystery musician, now know who Om Prakash Mishra is.
The Quint has taken down the video criticising Omprakash Mishra's 'Bol Na Aunty Aau Kya' song. Here's why. pic.twitter.com/qLrbrjVtBa

— The Quint (@TheQuint) September 17, 2017
Raftaar's take on the matter
Rapper Raftaar posted a video briefly talking about the whole incident. The title of the video says "Let's Change Us" – which sums up the message he was trying to send across. Raftaar was of an opinion that each side of this story is right in its own place. But at the end of the day it's the people who hold the power to spread or not to spread any abusive content. The rapper stated that he himself has given up on writing sexist lyrics and no longer indulges in those things.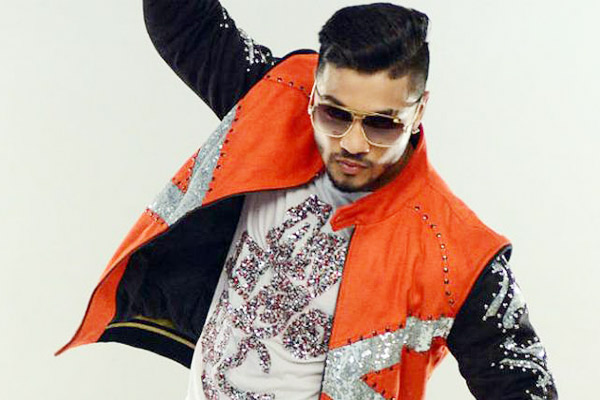 According to Raftaar, it's the people who choose to listen to cringe pop and conveniently ignore good quality music that is put out. He took the name of another such artist who gained widespread media attention recently – Dhinchak Pooja. Raftaar urged the people to leave the Quint reporter alone, as well as leave Om Prakash alone to do whatever they want. Instead, change yourself and teach the next generation to not be disrespectful or sexist, is the message he ended the video with.
Watch the full video here –
DesiHipHop.com's take on it
Om Prakash Mishra, Dhinchak Pooja fall under the category the Desi rap scene is not at all unfamiliar with. When no one cared about what rap is, videos like these have been in rappers' meme stash. We always knew they existed, but decided never to promote them (while some did, just for laughs). What made these folks famous is the huge media attention that they received. Many news TV channels invited Dhinchak Pooja to speak on their shows. While many interview articles about her were published. That's when the common man steps into the picture.
At times like these when we try to educate our country about what Hip Hop really is, personalities like Om Prakash and Dhinchak Pooja are like deadly viruses that are overshadowing our efforts. It's nothing but sad to know that 500 people gathered to shout a sexist song, but not even 50 show up to a decent hip hop gig. While the world argues about Om Prakash being a sexist chauvinist, the hip hop community that already knew about his video since years is flabbergasted about this whole incident.
While there is no doubt that Om Prakash's song promoted sexism to a new height, we believe the people who hold the power to spread the news are the driving forces behind this. That includes News agencies, the common people as well as various social media pages. While we agree with Raftaar's over all message behind the video, what we did not agree with was the point he made about Om Prakash releasing such a music video because he wanted to be 'known'.
Because the people want to see this kind of content, he made it and became famous eventually, deep inside he's not a bad person. Making harmless cringe pop to become famous is totally different from making a song that glorifies rape culture by 'giving sot to an uninterested aunty'. Like Raftaar says, everyone wants to be known, but is this the route we should encourage people to choose? Raftaar gave the same example asking his fans why someone like Divine hasn't reached the heights of success. It's because he refrains from putting out sexist content just to become famous.
It's not Om Prakash who's the threat here
It's not Om Prakash who's the real threat here. The people who showed up at the events and the ones that abused the journalist for raising voice against it, they are the real threat. It's the millions of boys, the younger generation, that is not in the urban cities with elite education, getting influenced by videos like these who are the real threat. Who might grow up to think giving 'sot' to an aunty is allowed in this patriarchal society, cause honestly whose going to stop you? It's been happening since years through Bollywood, Bhojpuri songs, even Hollywood rap music that glorifies women as mere objects.
We yearn for the day when actual hip hop receives such widespread attention that stupid cringe-pop videos do. Till that day comes, we at DesiHipHop.com will continue putting our weight behind promoting actual authentic hip hop music in South Asia. The media and people can continue to turn a blind eye, but the culture is growing stronger than ever, and will soon takeover.