Raftaar falls in love with a mysterious girl on Instagram. His recent post on Facebook disclosed about his secret crush, which left the fans stunned. Now the big question for fans and supporters, what's the name of the girl who stole the heart of Rapper Raftaar. Guesses and guesses, every DesiHipHop fan is curious to know the name of Raftaar's Instagram crush. Read below to reveal the truth.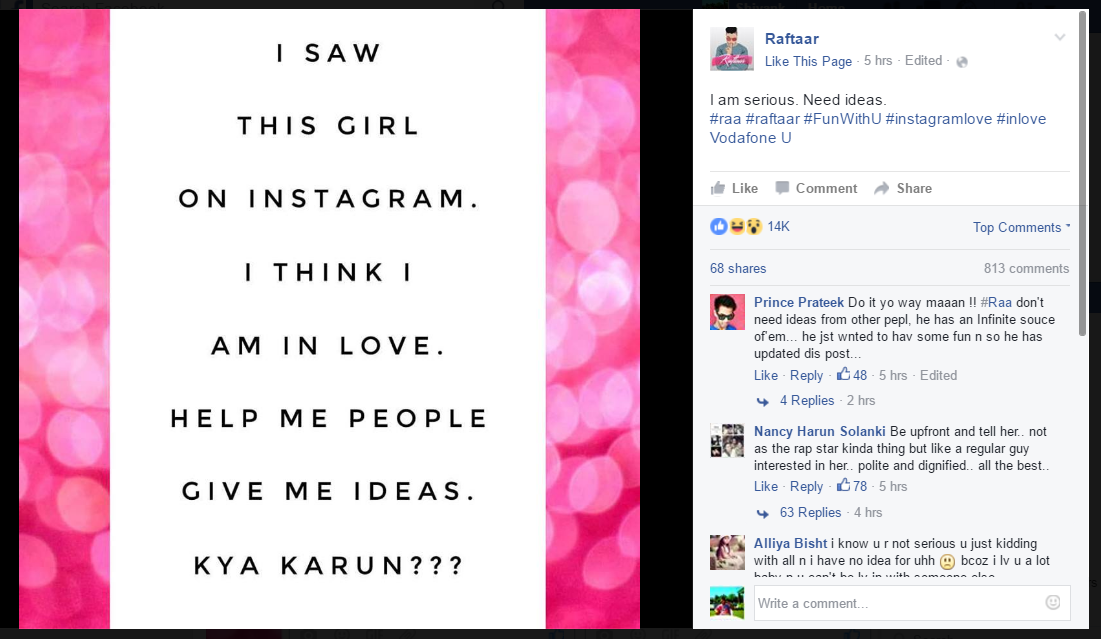 Raftaar requested for some cool ideas about how to get started to impress the girl. His Facebook post about secret crush resulted in 100's of comments in few seconds. Whereas, the news of Raftaar falling in love broke the heart of many girls. But, the boys are desperate to find who's Raftaar's crush. Well, it was a prank.
The Desi Rapper played a bluff, the post about Instagram girl was a prank. However, fans suggested him romantic ideas to approach the girl. Some supporters guessed right that he is playing a prank, as the hot and strong rapper doesn't seem interested in a relationship.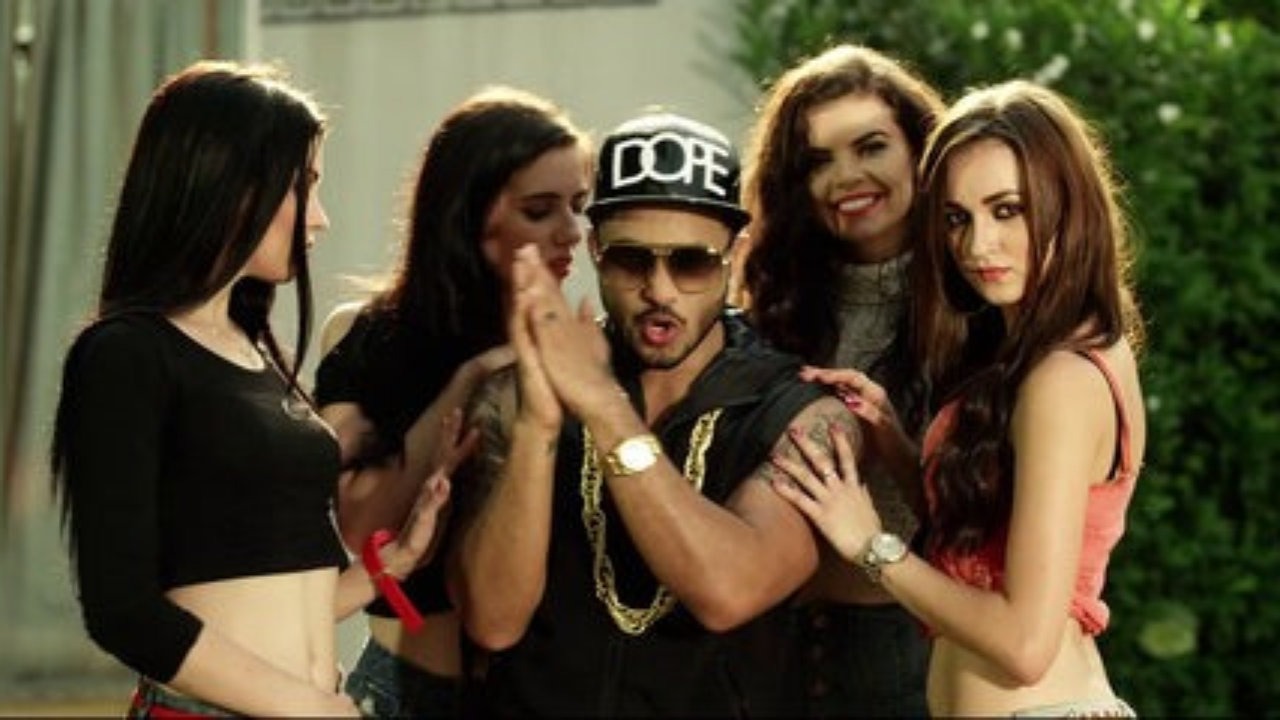 With positive thoughts, sturdy physique and killer looks, Raftaar is eyed as an ideal boyfriend by maximum college girls. If we hunt for sexiest desi rappers then definitely Raftaar tops the list. His post about falling in love has shattered dreams of his female admirers. But, hey it was just a prank. Raftaar is soon dropping a new single, which will include romantic ideas, so he just wanted to know what exactly the fans feel about love.
Since the beginning of Raftaar's career, he along with Manj Musik have not released a soulful romantic track. They have managed to rock the Indian music industry with swaggy songs. But, this time they are planning to come up with romantic song, which will be based on feelings of love. So, maintain patience till Raftaar's new single is launched.