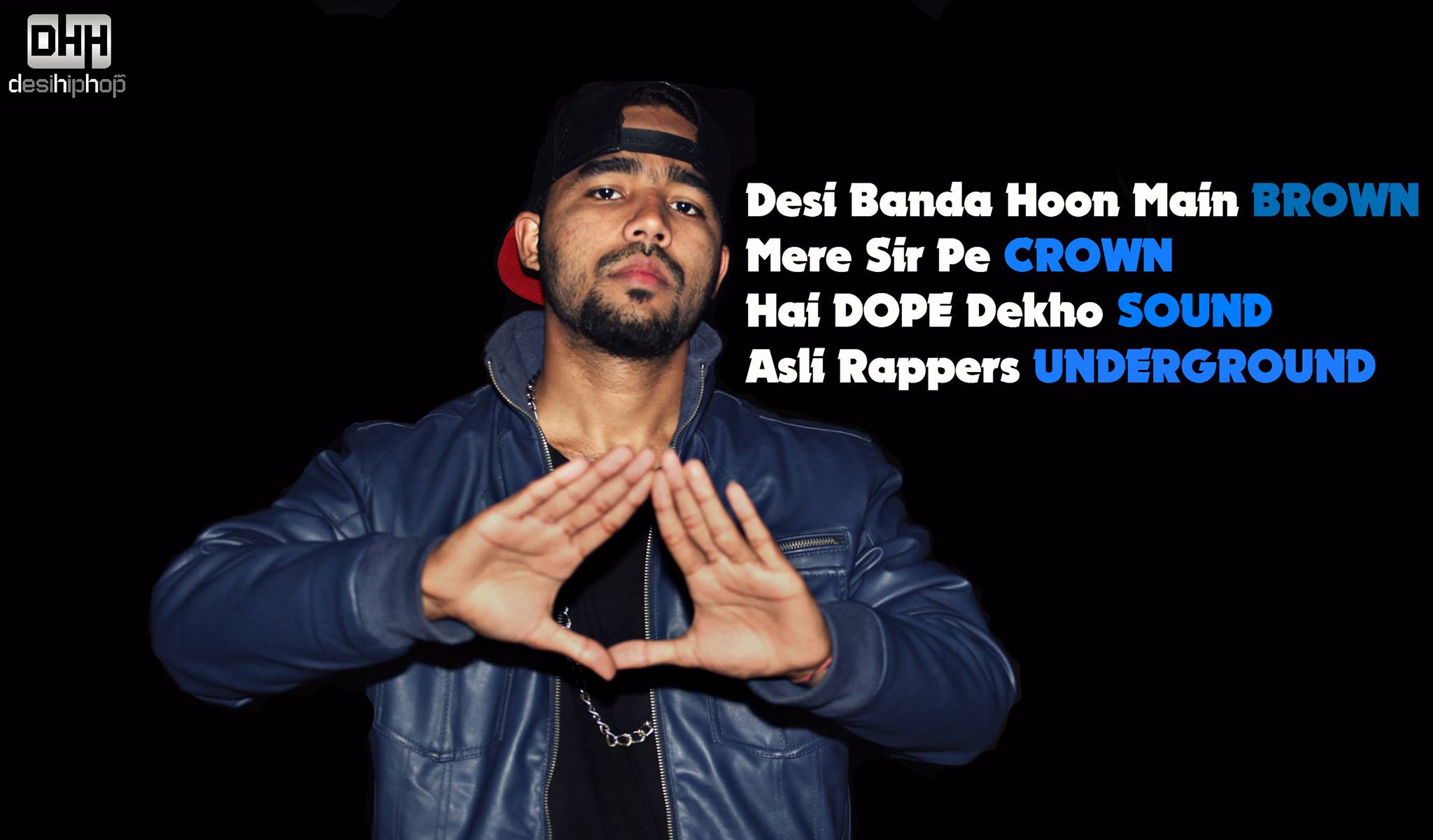 Raahi considers himself to be rebellious in nature and wanted leave a mark for those who who discouraged him, who let him down and those who want to him to stop music in the first place. This song release 'Desi Rebel' seems to be a message to everyone that he will keep doing what he wants to do without caring about the world and show everyone what is meant by some Desi Swag.
" Karlo Jo Karna ,
Muhje Kissi se nahi darna ,
Khaali haanth yaha aya tha ,
khaali haanth hai marna "
Check out what Raahi had to say about his new release
Q1. What has Raahi been upto ?
After the release of my track "My Hip Hop Odyssey" ,which got a very good response from the listeners. I was planning to release a track in a month as I was ready with the lyrics. But I didn't got a good producer, whom I can work with. So, I struggled hard and finally made this entire video on my own with the help of some of my friends. I wrote the lyrics, made the beats/Music and with the help of my Homies I finally come up with this fabulous video.
Q2. I loved your new track please tell more about it ?
In this track , I am representing myself and all the desi's around the world. I made this track as I always believe to give something unique and different to the enthusiastic youth who are carefree and rebel in nature.
Q3. What are your upcoming projects ?
I am a part of "The Desi Unit" which is coming with an amazing Cypher this month in which six members/Rappers all around the country representing their respective states are coming together to do some real shit !
Along with this I am also ready with lyrics but I am looking forward for some good sponsor/producers who would like to work with me and artists who wants to promote and spread real Hip Hop in our country.
Q4. What do you think about the state of Desi hip-hop right now ?
It's a good time for us as Hip Hop is flourishing in our country and rappers are getting due respect by the people. Although there are places for improvement, still the growth is commendable. The only drawback in this industry is that people without actual knowledge and skills are making tracks due to heavy money but they are actually deteriorating the level of Hip Hop. They must understand their true skills and then proceed accordingly.
Q5. what message do you have for your listeners ?
I hope you guys will love this track and would support me as earlier because your love and support motivates me to make awesome tracks. I am thankful to all my friends and followers who made my earlier track a big hit. I wish the same for this one.I am coming with lots of different projects this year. Special thanks to my friend Zafar ,Gursimran,Gurdeep ,Lucky,Param,Velly for making such a great video and Shout out to all the friends who supported me and my music.