It isn't every day that a rapper gets invited to attend the President of the United States birthday party. That's what exactly happened this weekend when Pusha T was invited to attend Barack Obama's birthday party, and his reaction tells us it was one the best nights he had.
An American hip hop recording artist caught celebrating was captured in a series of Snapchat videos uploaded to Pusha's profile and later posted to Twitter by user, @HitsOnHits.
https://twitter.com/HitsonHits/status/762346471559684096
Obama, who turned 55 is actually familiar with Pusha, he invited several rap artists, including Busta Rhymes, J. Cole, Pusha T and DJ Khaled, to the White House to discuss Hip Hop's involvement with civil and social rights issues.
Pusha T says in the video. "Who would have ever thought, man, I would be at the president's birthday party? With highwaters on and Gucci loafers with no socks. In the White House. I took my shoes off. Me! Shout out my man Brennan. International Brennan. For nipping and tucking this Tom Ford shit."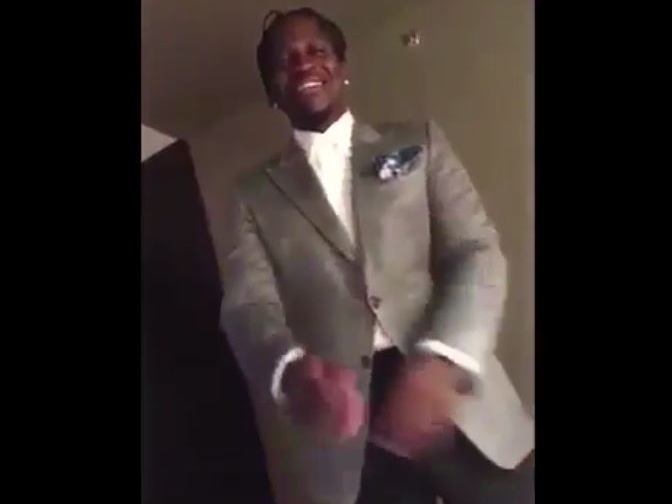 The rapper ends his series of Snapchat videos by loudly declaring "Y'all can't fuck with me" before burst into shrill laughter and collapsing onto his bed.