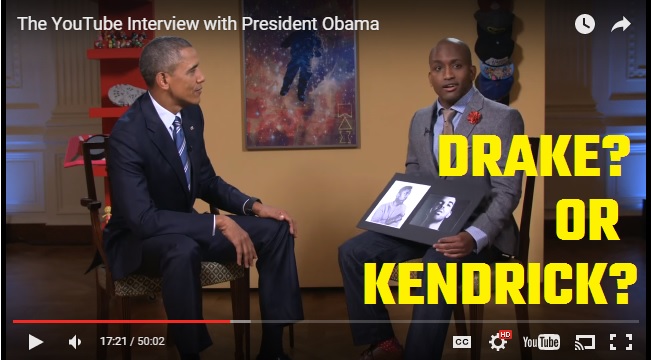 President Barack Obama has been a champion for the people ever since he first stepped into public service. Dubbed as the "peoples' president", the POTUS has weighed in on trends from time to time.
His latest opinions shared during an hour long Live YouTube Interview of the President was not only very entertaining but thought provoking as well.
Barack Obama saying that he'll pick Kendrick Lamar over Drake in a rap battle. https://t.co/wETY2KYpFF

— Only Hip Hop Facts (@OnlyHipHopFacts) January 15, 2016
During one of the interviews (he goes through 3 separate interviews with 3 YouTubers), Obama was asked who would win in a rap battle between Kendrick Lamar & Drake… Obama went with Kendrick! He went on to say, "Gotta go with Kendrick," he said. "I think Drake is an outstanding entertainer, but Kendrick, his lyrics… His last album [To Pimp a Butterfly] was outstanding. Best album, I think, last year."
Dope.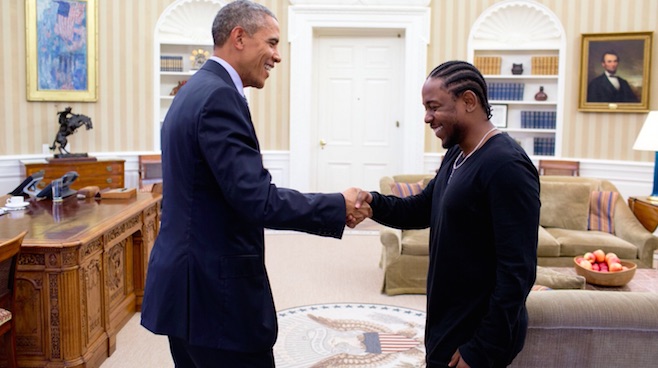 The president made the revelation Friday during separate interviews with three YouTube personalities. One of his interviewers had also asked ahead of time for Obama to bring a meaningful item and talk about it.
He was prepared.
When asked, Obama pulled quite an assortment from his right pants pocket: rosary beads from Pope Francis, a tiny Buddha, a metal poker chip he said came from a bald biker with a handlebar mustache he met in Iowa in 2007, a Coptic cross from Ethiopia and a Hindu statuette of the monkey god Hanuman.
Obama has too many of the mementoes to carry all of them around "but I'll pick out a few things…to remind me of all the people I've met along the way and the stories they told me," he told Ingrid Nilsen of Los Angeles.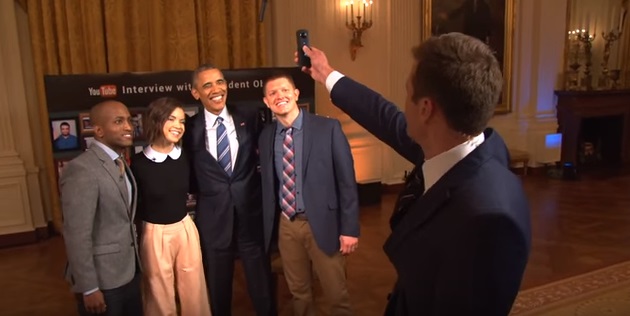 The interviews were part of a continuing White House strategy to reach different audiences and keep alive discussion of themes from Tuesday's State of the Union address. Obama was also questioned by Adande Thorne, a video game enthusiast from Orlando, Florida, known online as "sWooZie," and Destin Sandlin, an Alabaman who is into science and makes educational videos.
Sandlin, who said he holds a civilian job at the Department of Defense, asked Obama to describe the characteristics of "Obamium," a hypothetical element named after him.
"I would want it to be stable," Obama said. "I would want it to be a catalyst, but one that didn't get too hot or too cold, and hopefully, it would be one that was useful to humanity, that we could actually use and wasn't just some shiny object."
Obama said his favorite movie last year was "The Martian," starring Matt Damon. He has not seen "Star Wars: The Force Awakens."