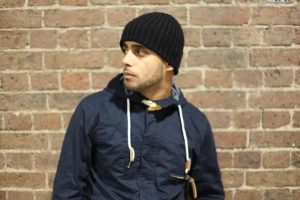 What is hiphop really all about? If we take it way back to the days before commercialisation, it was about the stories of struggle, giving the people living and breathing life on the streets a voice and empowering them with music.
Premz, a young London based rapper, recently dropped 'Dreamchaser' depicting his own battle in chasing and achieving his dream but cleverly encapsulating the struggles faced by all youngsters in a land where barriers bar the way to opportunity. 'Dreamchaser' speaks loudly to the people chasing after their dreams too, but maybe even more-so to those that ignorantly cover their ears after life has handed them easily what others work so hard over many years to achieve.
Nevertheless, this track, although only short is empowering. Skilfully opening with the latin proverb, "aut viam inveniam aut faciam" which translates to "I will either find a way, or make one" it shows the hunger that drives any true hiphop artist in achieving the success they lust for. Through struggle comes triumph, we all know that and we here at Desi Hip-Hop believe that hard work always pays off in the end.
We're excited to see what Premz will drop next but for now check out 'Dreamchaser' – we're sure you won't be disappointed.