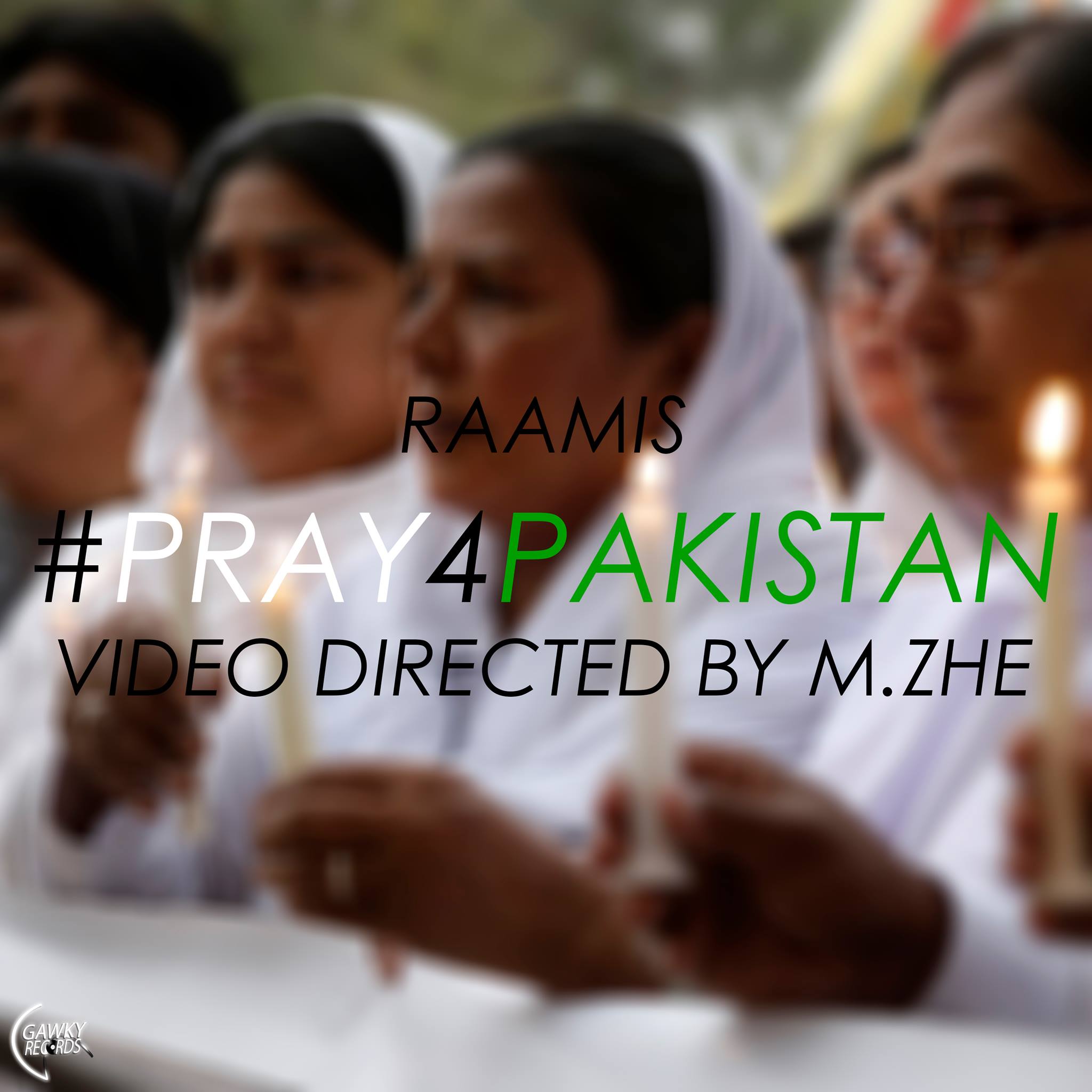 After a decade RAAMIS took out some time for coming back into making some music so he came up with this new track while he was on 6 days vacations in Riyadh, Saudi Arabia as he is living in Lahore, Pakistan since 3 years due to his studies. As informed he did this video and audio in 2-3 hours of time and also did GR live sessions 2 which will be out on 7th of April until then check out this track RAAMIS released for recent Attack took place in Lahore, Pakistan. RAAMIS mostly known for the battle he did with Rap Demon in They-See Battle League and after that people wanted to hear more and more from both of them.
So here's a short video with 16 bars of RAAMIS as #PRAY4PAKISTAN
#PRAY4PAKISTAN – RAAMIS (MUSIC VIDEO) – 2016 SoundCloud: SoundCloud.com/GawkyRecordsLTD/Pray4Pakistan
YouTube: https://youtu.be/6cSr3Ftjk2I

Track: #PRAY4PAKISTAN
Rapper & Writer: RAAMIS
Instrumental: Tech N9ne – Fragile
Mixing & Mastering x Video Directed, Edited & D.O.P by: M.ZHE
Label: Gawky Records.

All rights reserved expect the instrumental by Gawky Records 2016.

Posted by Gawky Records. on Friday, April 1, 2016
Do check and leave your feedback and make sure you share the message and spread real music.
Find Raamis On:
www.instagram.com/iamRAAMIS
www.facebook.com/iamRAAMIS
www.twitter.com/iamRAAMIS
Find M.ZHE On:
www.instagram.com/itsMZHE
www.facebook.com/itsMZHE
www.twitter.com/itsMZHE