Interviewer: Nayab G. Dawood @Naboolad
An exclusive Interview with Jasim Haider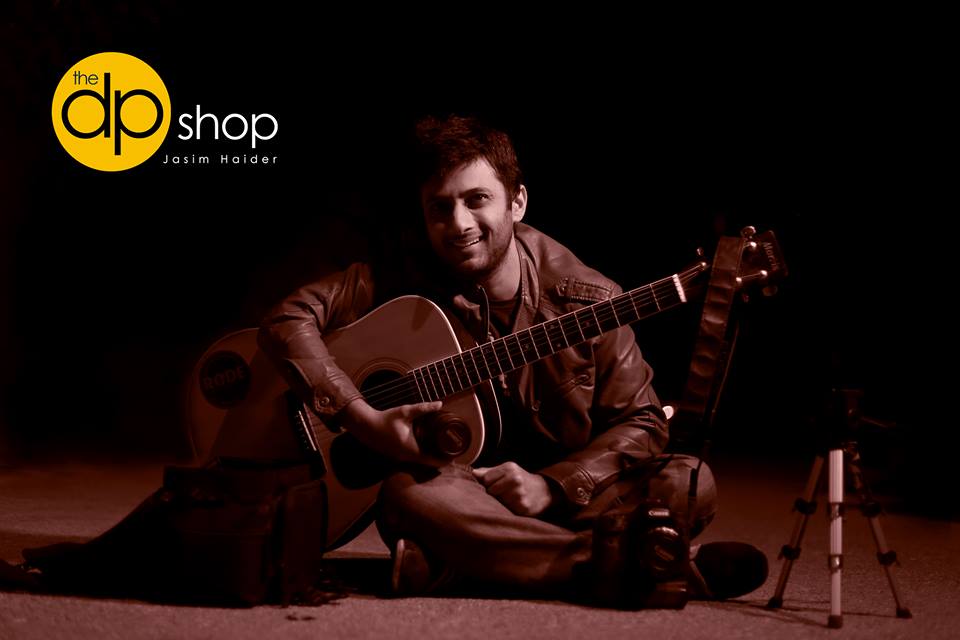 1. What is the reason behind Pindi Boys? Were you trying to raise the bar created by Ali Gul Pir and other artists or was it something you always wanted to do?
'Pindi Boys' is a stereotypical term given to young men, who belong to the city of Rawalpindi. Rawalpindi is closely knit with Islamabad (Capital City of Pakistan) and is the epicenter of Armed forces since the British colonial era, the General Headquarters of Pakistan Army is located here. 'Pindi Boys' are usually perceived as ill-mannered, rowdy, notorious and belligerent individuals. However, born and raised in Rawalpindi, I believe this scepticism regarding Pindi Boys is not true. Rawalpindi has been the home to Pakistan's renowned politicians, sportsmen and the country's first and most popular pop band, Vital Signs. I have broadcasted the message with my track that Pindi Boys are talented, brave, vigorous and very cool young men.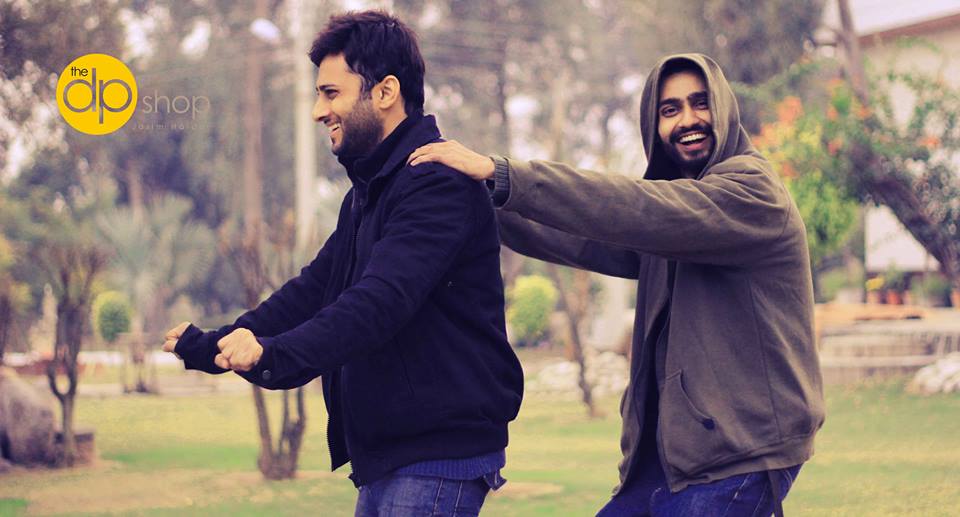 Ali Gul Pir is a good friend and I wish him all the success in his artistic endeavours. He is a brilliant film-maker and artist. Ali has his own style of creative expression. When it comes down to art and creativity, I believe every artist has his/her own thought process and angle on his work, regardless of the genre and style.
2. You have a rap segment in there. What are your views on hip hop?
The part after the second chorus was void of juicy words.  Me and my producer, Mr. Asad Kamal, at Studio 051 decided to add a rap segment. We heard the works of some very talented rappers in town to find the perfect voice. Unfortunately, we were on a strict production deadline and we could not hire a rapper on such short notice. Hence, I wrote the rap segment overnight the next day with the help of my dearest Pindi friends. A huge fan of rap since primary school, I still have a collection of old-school cassettes by Eminem, Dr. Dre, Snoop Dogg, Jay-Z. Hip Hop is my second choice after the Blues. In fact, I have more tracks in the pipeline that fall under hip hop.
Watch Pindi Boys Music Video
3. Is working on music videos and creating music your passion? What is that individual divine feeling behind doing all this?
I'm a graduate of BSc Media Sciences. Film-making is my passion and my forte. I'm lucky that my profession is my passion and it is what I do for a living. I believe this is pure divine intervention as I have found my innate abilities and proclivities. The guitar in one hand, a camera in the other and a heart full of passion, I'm set for my creative pursuits.
4. Have you thought about performing abroad or creating fame for the indie stuff you guys do and represent Pakistan?
It would be an honour to represent my country abroad with my music. I believe the horizon of Pakistani music direly needs to extend to all corners of the Earth.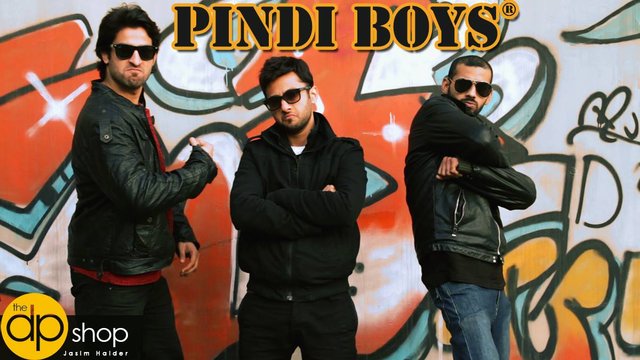 5. You run a company called DP Shop. Tell us about it.
The drastic development of social networks on the Internet has not only created a parallel virtual universe but also has created immense appreciation and attraction for photography. Who doesn't love to upload a handsome display picture? Interestingly, DP is an abbreviation used for both, 'Display Picture' and 'Director of Photography'. That is where the DP comes in the company name. I have been snapping DPs for countless people and soon realized this demand of portraits that people can upload on their social network accounts. I immediately thought of cashed the idea of establishing a company that commits to the service of providing clients with their coverage needs. After the massive success of DP Shop, wedding coverage, music production, family photos, documentaries, company logos, printing and video production was soon added into DP Shop's works. As the Facebook page for DP Shop became a snowball, I established DP Shop's main office at Arena, Bahria Town.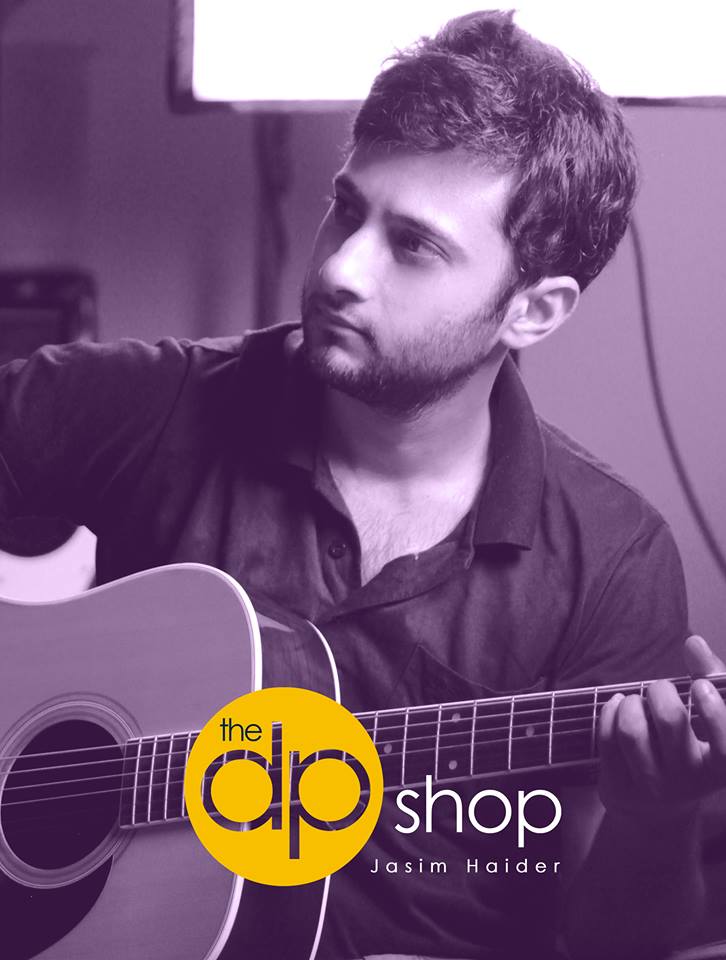 6. You got music videos, you got your own business, what is next? Do you think artists should not just survive on labels, they should have something else going on too, so they have proper fans not the bought ones?
As a musician and filmmaker, I express myself in different forms of art. Studies have shown that successful individuals invest not in one but different endeavours so it is always profitable to have something else going on alongside music. I have spent my fair share of struggling time to rise to the top. I believe to be able to pick up an instrument and start your career as a musician in Pakistan, one needs to be an iconoclast and have the guts to face countless rejections. It is a display of utter motivation, determination and passion that even with the lack of labels and scant opportunities, Pakistani music is thriving. Quoting Mr. Farhad Humayun from the bombastic band, Overload.
"Nice to know people out there are watching, listening, observing even without YouTube – without a single music channel – without a single record label – Without the radio playing us because we're not 'International' enough? I say you're not not exposed enough! Get lost ! The fans and friends out there have shown immense support. We fund our own music. We pay our taxes. We work hard. We are a private limited company. We have policies. We have employees, accountants, lawyers. We are 100% legit."
This was a great interview with Jasim Haider. He runs a real business, he's released a video to realistically support the image of Pindi Boys. In my view, this man has the soul an artist needs and DHH supports you in your future endeavours and wishes you the best. 
  Click on Pindi Boys to see the topnotch video 😉