By: Zaynah Rashid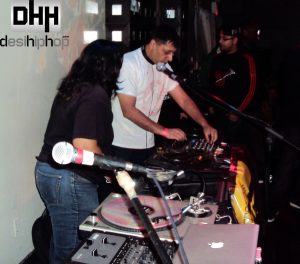 Panjabi MC made a stop in New York City to perform at DJ Rekha's annual Thanksgiving Eve edition of Basement Bhangra on November 23 in New York City and DesiHipHop.com was in the building! Panjabi MC and DJ Rekha are two pioneers and artists who have taken Desi music to a mainstream platform with the right grace, seeing them together on the same stage was quite the honor.
Rekha and her platform Basement Bhangra served as the first North American stage Panjabi MC ever performed on. Being back at the same party years later, Panjabi MC tells DesiHipHop.com it was brilliant to be back. "It was my first show in America and the DJ booth was on top of the bar," Panjabi MC says as he recalls his first experience. He goes on to say "it feels great to be back and still be a part of [the movement]. The club itself is so intriguing."
Being a U.K. based act, we asked Panjabi MC what he felt about the terms Burban and Desi Hip-Hop which are growing in popularity. "If I am part of it or not, it is a good movement," PMC comments on the move to Burban, "I have heard the phrase; some are claiming it has been around for years and others have not heard of it. The thing with the U.K. is, we love to make new stuff, there is new star every day, sometimes is does well and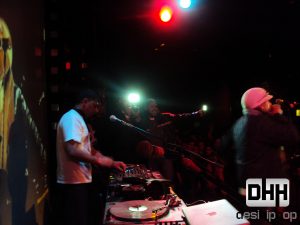 sometimes it doesn't."
Moving the conversation to the use of Desi Hip-Hop, Panjabi MC tells us "saying Desi Hip-Hop is like saying hot dog with chicken tikka. It is good, but why label it that. At the end of the day, Desi Hip-Hop is someone like Bohemia who raps in Punjabi and flowing with Hip-Hop rhythm. I would say what I do is just Hip-Hop."
Before we let Panjabi MC go, we had to ask what we could expect next. The artist ensured that there is plenty of new music to come. First we will be hit with a remix of the 2011 hit "Moorni." Then PMC will begin revealing music from his next album 56 Districts starting with the single "Bari Barsi."
When we asked Panjabi MC if he had a message for his fans, he jokingly said, "If you are still following me guys, what are you doing? PMC in NYC, big things are gonna happen. I'm back in the studio!"
Are you excited to hear the new tunes from Panjabi MC?