"Ooops A Desi", a Bollywood action-thriller is set to release 7/5 featuring tracks by iQ aka Gujubhai!
"Ooops a Desi", upcoming Bollywood movie by Jenner Jose, is a story of ordinary Desis (with aninvalid immigration status) who find themselves in an alarming situation. This could either turn deadly for them or an improbable blessing in disguise that only the ending to this fast paced exciting thriller will reveal. Sources tell us the movie features two tracks from iQ aka Gujubhai's 2009 album, The.Rebirth…seems like almost every Bollywood movie has to have some Hip Hop in it these days!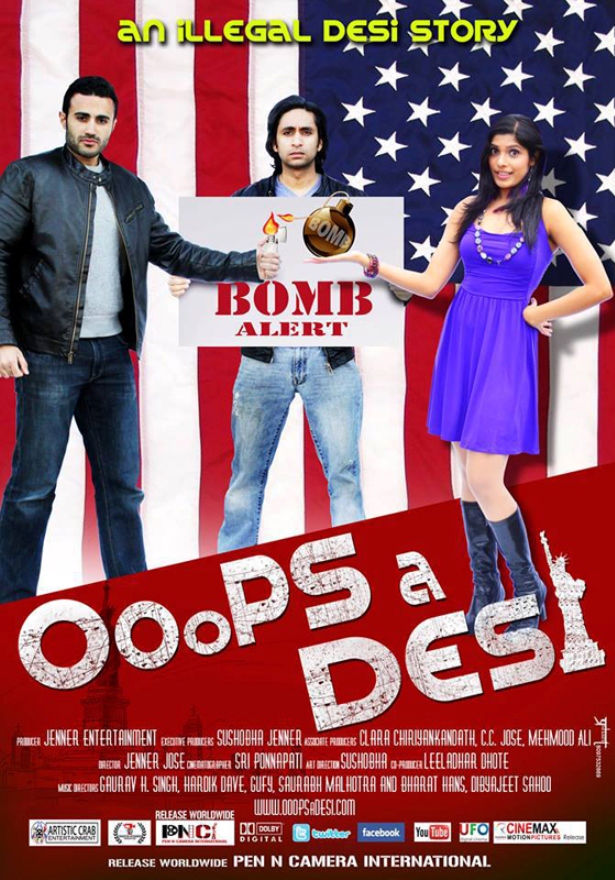 Check out the synopsis: The movie opens to a busy downtown street (in New York city). The passing pedestrians notice something very alarming. It's a Desi guy holding a visible sign. "BOMB here!!!". As the situation turns tense, we flashback to a few days before this alarming incident takes place. The guy with the Bomb Sign (Xavier), along with Dev do odd jobs because of their illegal immigration status in the USA. They their own troubled past that is preventing them from returning to India. The roller-coaster begins when AJ, their friend is mysteriously abducted to which Sonia is a witness. Dev and Xavier along with Sonia has no option but to take matters in their own hands. Soon many interesting situations and characters overlap creating the various plot twists that balances between being menacingly serious and the way reality flies at you; as it races to provide insight into AJ's abduction and Why was Xavier seen holding the 'Bomb' sign. The best part is saved for the finale surprise uplifting ending (Jai-Ho style).