Olvin is dropping – Shuruaat
Olvin who is based in Mohali is coming out, Shuruaat which is a self-composed, self-written and self-produced track. I like how artist these days are self-sufficient and do not depend on any foreign entities to get any work done.
This track is about the beginning of his journey as an artist and what was his motivation to choose this journey. Usually working in a duo alongside Hardy this is probably the first time I am going to listen to him solo and I am going to be looking out for future releases from him. It is a nice composition and the content is tight. The production might not be the best but I am certain it will be getting better with time.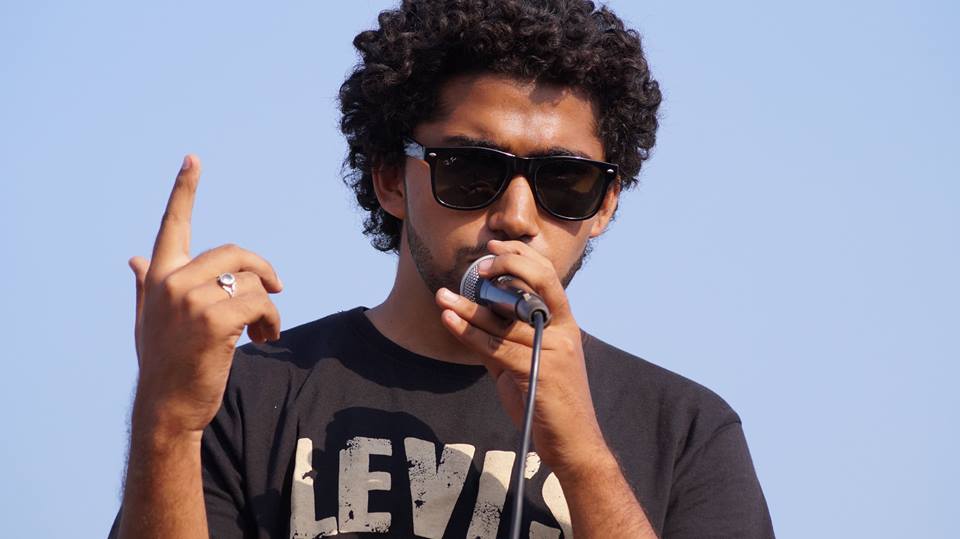 Have a look at the conversation I had with him :
Q1. What was the story behind the track ?
A1. 'Shuruaat' is all about the beginning. Beginning of dreams, beginning of hard work & passion and beginning of creative ideas. I think everyone has to begin with all these things if one wants to be a successful person. For me 'Shuruaat' is a dark & motivational song which has some different vibe in it.
Q2. Who is the producer of the instrumental ?
A2. I produced the track, myself. As soon as I completed the lyrics, the instrumental was in my mind. I tried to make it a simple Hip Hop beat so that for preference would be given to the lyrics. I personally believe hip hop is more of lyricism.
Q3. What motivated you to make this, what was the concept ?
A3. As I said earlier, 'Shuruaat' is all about the beginning. Hence, the concept was straight and simple to motivate myself and people like me who loves to dream big and to work harder and harder, day and night to achieve it. As its Hook says " Sone Na De Mujhe Ye Mere Khwaab Hai , Laakhon Vaadien Aur Junoon Bhara Saath Hai , Paaya Maine Zindagi Me Abhi Kuch Nahi (Kyun Ki) Abhi Toh Shuruaat Hai"
Q4. How are your future releases looking like ?
A4. My future releases are hard to tell right now as I have been making a lots of tracks. Just finalizing all my songs and who knows may be something BIG can be out soon.
Q5. Any message to fans or followers ?
A5. Yeah, I am very much thankful and delighted to have some of the followers who loves my songs and follow my each and every update whether its about my tracks or my daily routine. Thank You so much for showing so much of respect and love. I hope you ll enjoy and support 'Shuruaat' too same as you showed all the love to my earlier tracks.