Two of the most respected multi-lingual crews BEG and KKG have joined forces for "Repeat". Black Eye Galaxy members Guru Lahori, Rush Toor and Mohan Singh have gone shoulder to shoulder with Kala Kurta Gang members Sikander Kahlon, Rob C and Sady Immortal in this one of a kind collaboration. DesiHipHop.com has officially distributed the track which is finally OUT NOW!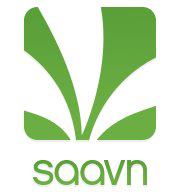 "Repeat" is unlike any posse cut you might have heard before from the Desi rap scene. The funky-smooth beat is produced by one and only Sez productions. Moreover, Manj Musik and Saheer have mixed and mastered the project, automatically putting a stamp of 'banger' on the track. Romi Kahlon has pulled off the sick graphic visuals for the video of "Repeat". Also featuring is DesiHipHop's CEO – iQ – who is the executive producer of "Repeat".
Both the heavyweight crews entered the ring and went FULLY IN! There's no bloodshed involved though, just a few emcees murdering a sick beat is all. Turn by turn all the emcees gave what is probably one of the best verses of their careers. Fans have already sided with their favourite crews, but only time will tell which side's verses win the people over.
Kala Kurta Gang is a name that has been in the scene for well over a decade now. Also, they are working on an album currently. On the other hand, Black Eye Galaxy has members who compliment each other's style to the fullest. Many crews often sound like different individuals just collaborating on the track, recording their individual verses and putting a hook, but not BEG. Both Kala Kurta Gang and Black Eye Galaxy have a lot to offer individually. But when put together on the same track, the results have surely caused mayhem!
Without further ado, check out the official music video of BEG x KKG "Repeat" –