Naezy who says that his name is a derivative of Naved Shaikh being crazy has dropped something which is in fact leaving the listeners crazy. Naezy is known for repping Bombay and he does so again by successfully capturing it's sights and sounds but this time for getting the attention of the natives of our country to actually wake up and do something about the state of our country.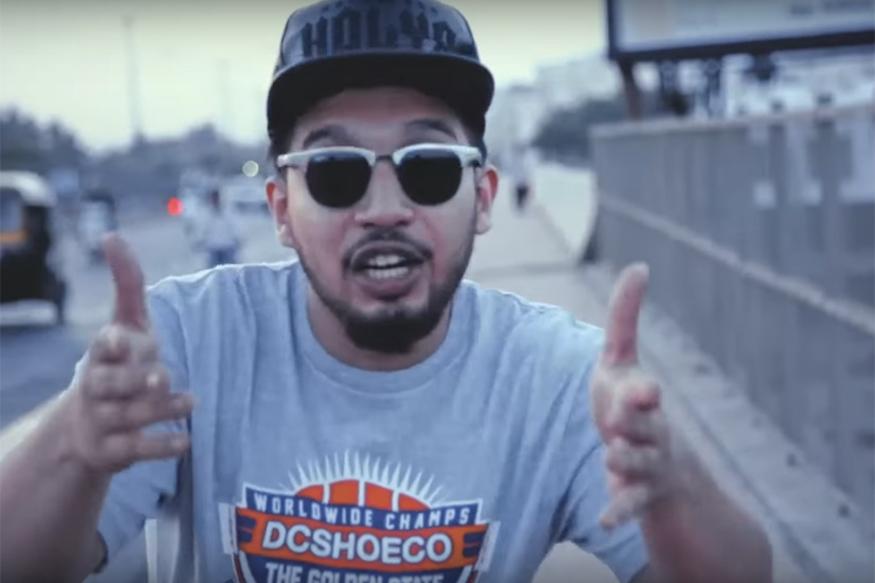 Haq Hai is simply put a very superb song with a brilliant message. Our nation has been in a state of on going turmoil due to some or the other political event forever. India has been in the state of a developing country and this political unrest is one of the major reasons why our country is not yet termed developed. Naezy is saying to take the fight into in your own hands and not depend upon the crooked ministers. He delivers what every Indian has felt at some point in his life. Naezy once again delivers in the tongue twisted multiple syllable flow but conveys a very straight forward message.
"2 g 3 g kyu ji kitni inki chori hai
Chori toh chori uppar se seena zori muh par jhooti choli hai!
ye raakshaso ki toli hai"
The beat produced by Sez helps in making the track even better. The video is simple and has been shot in authentic Bombay locations depicting the lifestyle of the common folk surviving below the poverty line. The message of Haq Hai is very strong and meaningful, it is also seems to be the need of the hour for the youth of the country. Check this track out.