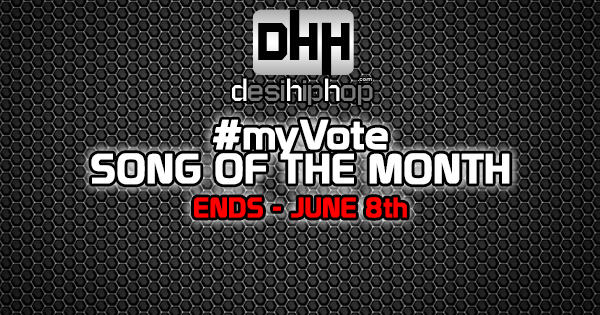 Last month marked the release of way too many dope songs! And, as usual, we need our DesiHipHop Family to help us decide which songs go on the Top 10 list of the month.
The votes wont be open forever, so DO IT NOW! Be sure to share the page and make it known, the more votes we have the better it is for the entire community. Go on, select your favorite Desi Hip Hop songs of the month!
Winner gets EXCLUSIVE Promos ALL MONTH LONG!
[DISPLAY_ACURAX_ICONS]
VOTING CLOSES – June 8th, 2014
Since voting closes so soon, hit share NOW and get this started!
Tip: You can Click on the songs below to hear or watch them again!
[polldaddy poll=8097030]
[DISPLAY_ACURAX_ICONS]