Mumbai Till I Die Available for Pre Order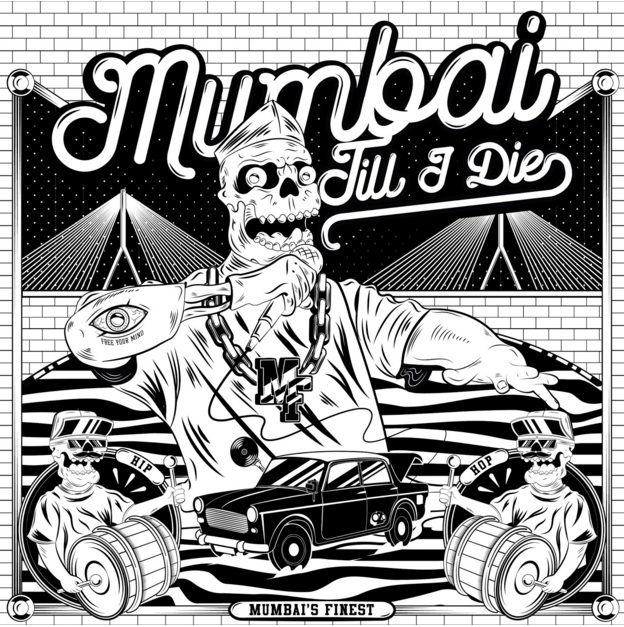 Mumbai's Finest is all set to release their New Album Mumbai Till I Die on March 24th 2016 at 4 20 PM. The Album which has no features except for the previously released Bonus Track 'The Mumbai Cypher ' is highly anticipated by their fans, friends and supporters. " This album is by far , the most different hip hop soundscape a crew has tried to create" , says Kinga Rhymes who has produced 4 tracks on the album.
The album which consists of 7 tracks has 2 guest producers 'Ricci' and 'Bluesanova' . " We are taking it back to when hip hop was hip hop " , Says Ninja who has produced and is an artist on the album. The album contains songs that will spark a revolution and the content is surprisingly different .
They also have a song 'Do this till my death' that features voice overs from a cop and is a song about how Mf walks out of the situation when caught by them. With all the hype and the promotion surrounding it, thus should be one album to watch out for. BK , Smokey, Sikander Kahlon , P man etc have given a shout out to Mumbai's finest for the album especially .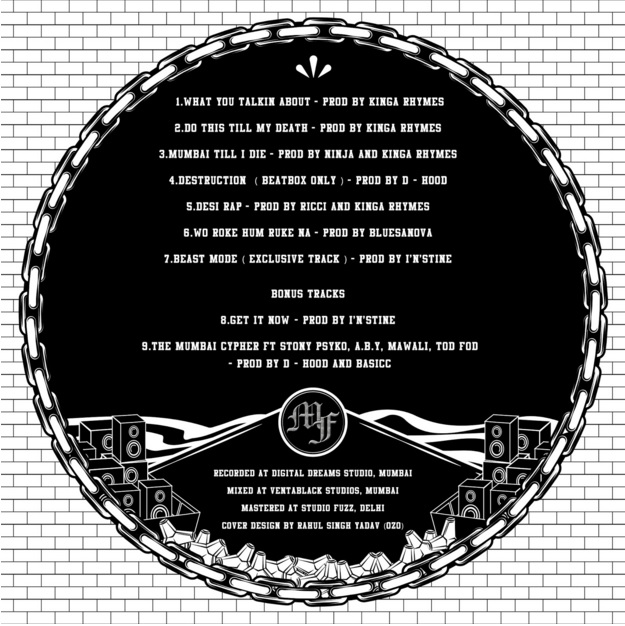 The album is currently available for Pre Order and Physical copies are available for Rs 100. Mumbai's Finest also has tees made for Rs 500.
Click on the Link Below for a Small Mashup of the Album
https://goo.gl/GZHXCi
Click to Pre – Order – https://goo.gl/q0XG30
Links:-
Facebook – https://www.facebook.com/mumbaisfinest/
Hungama – http://goo.gl/ojJXWx
I Tunes India – https://goo.gl/GcQArB
I Tunes International – https://goo.gl/mMJy4u
Twitter & Instagram- @mumbaisfinest